Technology transfer training for meat and leather industry takes place
Economy
Ulaanbaatar /MONTSAME/ A training titled 'Improving meat and leather processing quality, transfer of technology' is being held at the Makh Market Plant under the European Union funded 'Support to Employment Creation in Mongolia' (SECiM) joint project by the Government of Mongolia and the UN Industrial Development Organization (UNIDO).

Technologists and other staff of meat producers including 'Makh Market', 'Makh Impex', 'Darkhan Meat Foods', 'Edmeat', 'Baruun Mongol International', 'Meat Foods' and 'Bayandelgerekh foods' are participating in the training.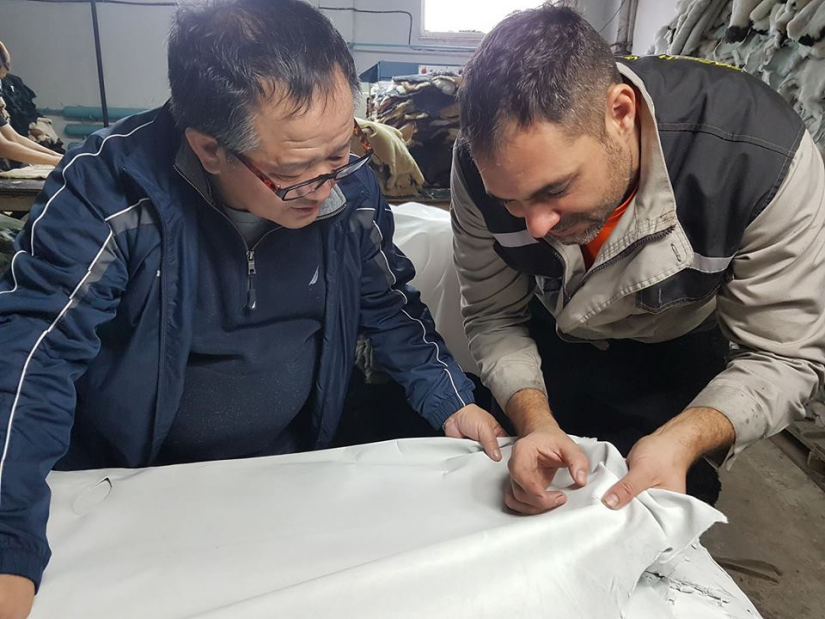 Launched in March 2018, the SECiM focuses on employment creation through improving competitiveness, increasing export and value chain development in meat, dairy, wool, cashmere and leather fields and will be implemented until 2020. It also aims to contribute to the export of products that meet the standards through introducing both international and local experiences of the processing plants and transfer of technology.
Within the framework of the project, a sub-project 'Improving quality of meat and leather processing' with the participation of Mongolian Association of Leather Industry and consulting engineers of the industry has launched in December, 2018. Currently, some 2749 types of raw material are being tested in order to identify leather defects in 5-7 meat factories and three leather factories of Ulaanbaatar, Darkhan-Uul and Orkhon aimags.
In addition, a training based on 'Sustainable methods for leather production' content was organized for over 70 employees and an interactive learning modules for online job are being developed. It is also planned to introduce special technology and equipment to improve the quality of meat and leather processing.
The results of the sub-project will be introduced in the third quarter of 2019.