Intersputnik focuses on development of national satellites of member countries
Economy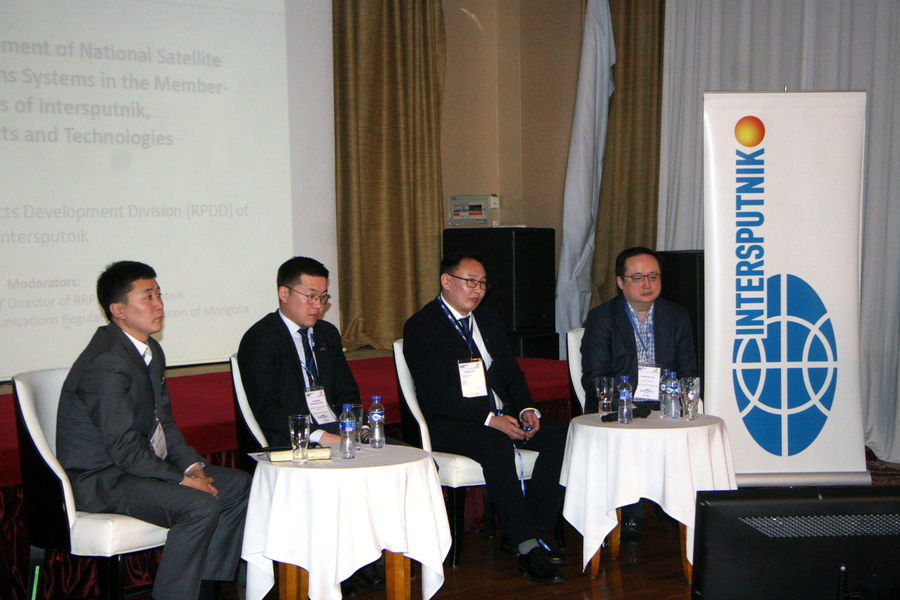 Ulaanbaatar /MONTSAME/ The Intersputnik International Organization of Space Communications is holding a joint meeting of its Board and Operation Committee in Ulaanbaatar.

The organization was established in 1971 with membership of nine former socialist countries: Mongolia, the Soviet Union, Poland, Czech Republic, Hungary, Romania, Bulgaria, Cuba and the German Democratic Republic. Now it is actively working in the global satellite communications market with its 29 member countries.
Intersputnik is focusing on developing the national satellites of its member countries and the meeting in Ulaanbaatar also targets to this under the theme 'NATSATTEL-2018'.
Participants expressed their opinion that Mongolia has a high potential to develop satellite operation and launch its national satellite.
During the three-day meeting, new technologies of space communications are introduced and specialists' workshop will be held. Aside from the delegates of 20 member countries, representatives from the leading space technology companies such as Hughes, Newtech and Airbus are participating in the meeting.
M.Anudari