Bronze horse of 7-3rd centuries BC preserved in Gobi-Altai museum
About Mongolia
|
Unique exhibits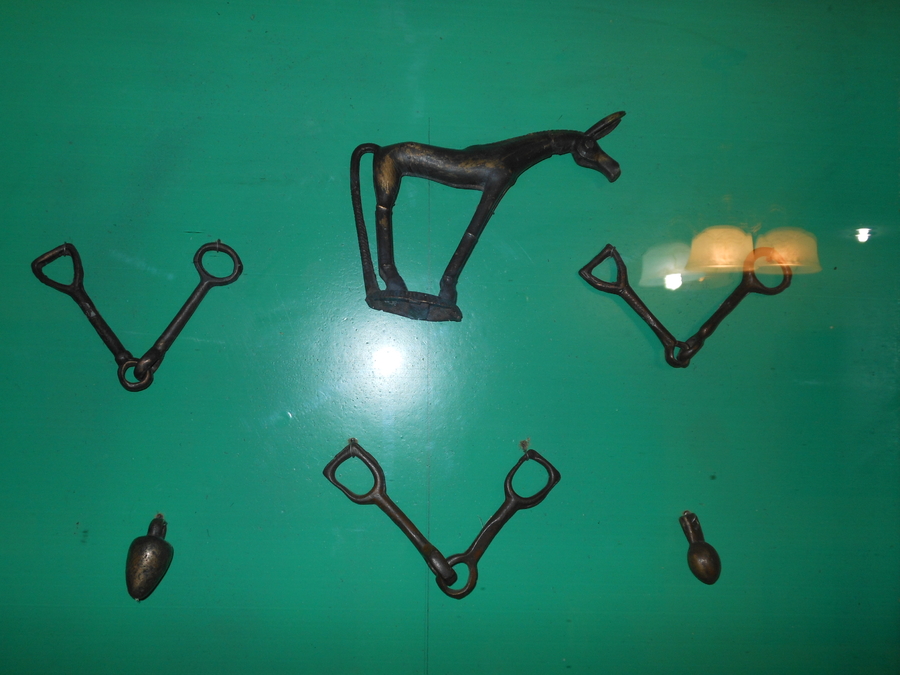 Gobi-Altai /MONTSAME/ A bronze horse of 7-3
rd
centureis BC preserved in Gobi-Altai museum. A bronze horse belonging to the Early Iron Age, 7-3rd centuries BC, looks similar to ibex figure found in the Minusinsk Hollow of North Siberia, is being kept in the Gobi-Altai aimag Local Museum. The bronze horse was discovered by the museum experts in Jargalant soum in 1965.
The Bronze horse is 17 cm high and weighs 470 g. It is depicted with gorgeous long body, beautiful ears, round eyes, thinned mane, twisted tail and connected knee and ankle. The figure was crafted very realistic.
"In 4000-2000 BC bronze was widely used and it gave a significant impact on the development of human society, and economy and found its use in the blacksmith art. Bronze casts in Bronze Age mostly have animal husbandry motif due to the people's lifestyle and engraved decorations, pendant, headdress with figure of horse, cow and camel on it are widely found in Mongolia. The Bronze horse is one of them" said director of the Rural Area Research museum of Gobi-Altai aimag Ts.Oyunzul. Moreover, the Bronze horse was named as one of the 'Nine wonders of Gobi-Altai aimag' and a monument was built in Altai city in 2017 for public promotion.

B.Misheel