Mongolian ethnicities come together for an art exhibition
Art & Culture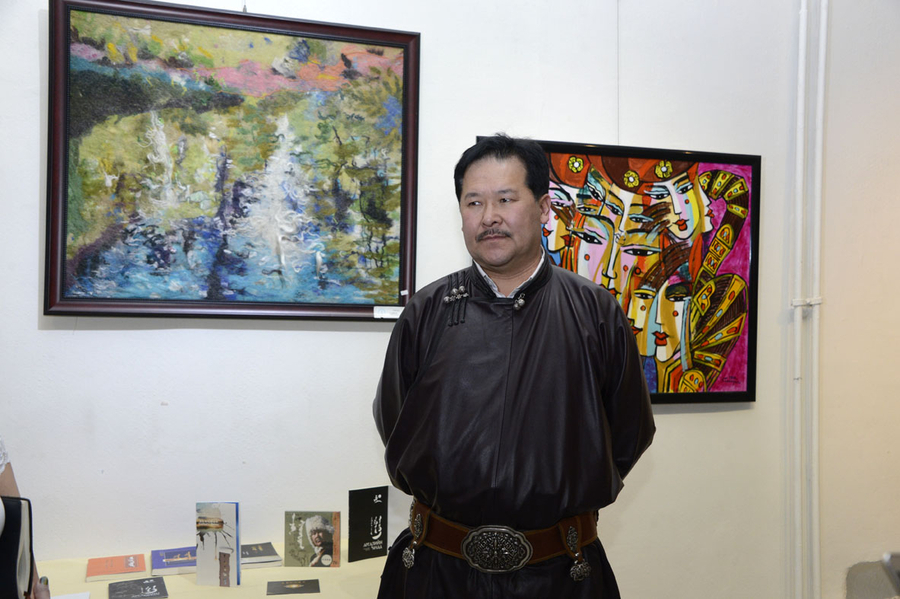 Ulaanbaatar /MONTSAME/ For the first time, an exhibition of arts and culture of Mongolian ethnicities is being held at the Zanabazar Museum of Fine Arts.

'The Arts and Literature Anthology of Mongolian Ethnicities' exhibition is being organized by Space Entertainment, based in Ulaanbaatar, showcasing the art and literary works of Mongolian ethnicities. Artists from Mongolia, Russian federal subjects Tuva, Kalmykia and Buryatia and the Inner Mongolian Autonomous Region of China are participating in the exhibition and exchanging experiences.

T.Enkhkhad, Head of the Writers' Union of Inner Mongolia said, "This is an important event that would stimulate collaboration among the artists and help promote the literature of Mongolian ethnicities. Although a few artists came from Inner Mongolia this year, I am sure the number will rise if the event is made annual."

Although the organizers aimed to include artists from all art forms, mainly writers, poets, painters and handicraftsmen are participating this year.
Kh.Aminaa