Doctor B.Enkhravdan awarded Mongolian NGOs Peace Prize
Society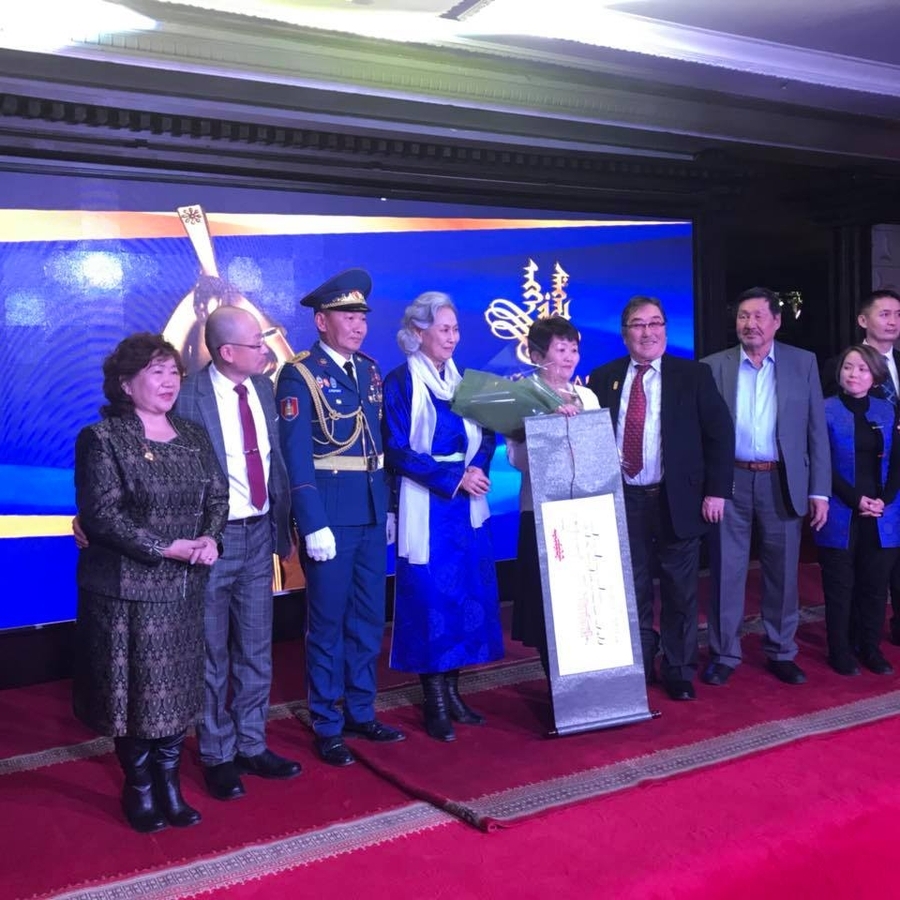 Ulaanbaatar /MONTSAME/ On December 31, the 7th "Peace Prize" ceremony organized by some Mongolian NGOs took place in Chingis hotel.
The prize is annually awarded jointly by the heads of Non-Governmental organizations including G.Ganbat "World Peace Fesitval", L.Dashnyam "Mongolian Traditions academy", Ts.Gombosuren "World Mongolian's Confederation", D.Tsahilgaan "World Peace Council".
This year's price awarded to B.Enkhravdan adviser of the National Center for Maternal and Child Health, Honorary doctor of Mongolia who performed over 61800 child surgery.
He is currently in the Federal City of Bonn in Germany and expressed his gratitude through online and his wife S.Oyunchimeg received his award.
Six people out of 62 contestants were selected in final for the prize. From 45 years of work experience in medical industry, he worked over 42 years as a child surgeon and saved many children's lives.In 1990 he established kidney surgery department and currently there are team of 5 doctors and 7 nurses working to cure children from 0-16 years old with kidney or urinary tract dysfunction. As a consultant doctor he has been required to visit 21 aimags for treatment said his colleagues. Doctor B.Enkhravdan's team performs 51 types of surgeries related to children's kidney and urinary tract dysfunctions.
In 2011 State Honored Cultural Figure diplomat D.Tsahilgaan, in 2012 State Prize Laureate, People's Writer B.Lkhagvasuren, in 2013 Member of Parliament Ts.Nyamdorj, in 2014 State Honored teacher S.Erdenechuluun, in 2015 director of Mongolian Intellectual Academy Kh.Khatanbaatar, in 2016 National Emergency Management Agency's rescuers Ch.Ganzam, D.Erdenebat were awarded Peace Prize.
During the event State Prize Laureate and people's actor N.Suvd presented the prizes for children's painting contest "Peace from my perspective" to B.Orchlon student from 'Ireedui-1' complex school, E.Khaliun student from 33th school, D.Javkhlantuguldur from Dornod aimag's 'Shine Zuun' school .
G.Tuguldur