April-June issue of Mongolia Today magazine
The Mongol Messenger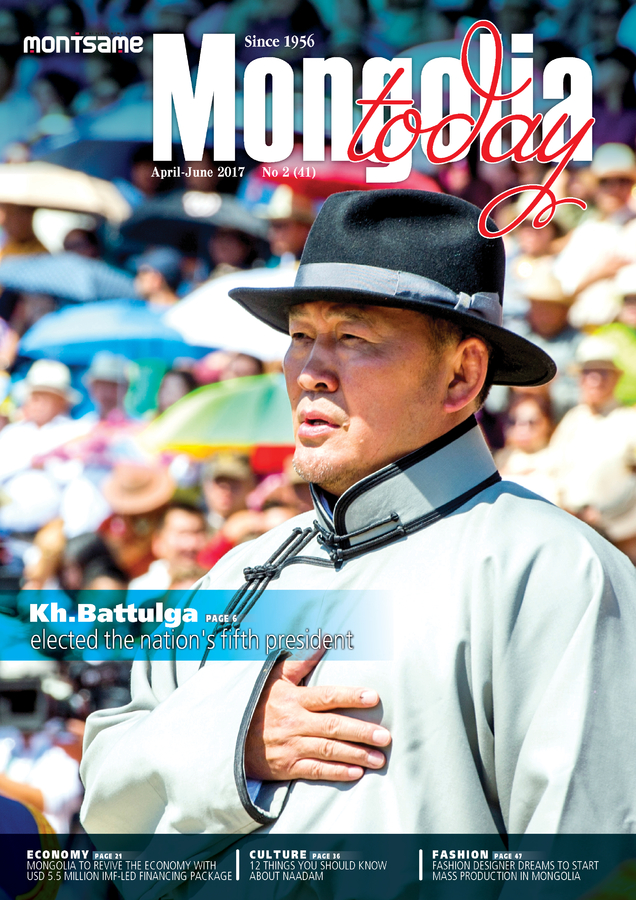 New edition of Mongolia Today quarterly magazine is out now and being delivered to our subscribers. Published by English Publications Department of MONTSAME News Agency, the Mongolia Today edition for April-June 2017 is dedicated to all readers who are interested in Mongolia. Inside you'll find a mixture of news, features and columns on a wide range of topics, focusing on artistic and creative potential of young people of Mongolia. Articles as follows,
- Democratic Party candidate Kh.Battulga elected as the nation's fifth president
- "Shanghai 8" and Mongolia's participation in SCO
- Mongolia to revive the economy with USD 5.5 billion IMF-led financing package
- Come to NUM, say National University of Mongolia students
- 12 things you should know about Naadam Festival
- Hiking becomes a getaway for UB citizens
- From street art to state art: Colorful culture of the 21
st
century – Hip-hop graffiti rises to the level of distinctive art
- Fashion designer dreams to start mass production in Mongolia
- Magnolian: You only succeed if you are passionate about it
- 'A space equal to thumb' novel by L.Tudev
- Expats discuss Mongolian music and many more can be found from the magazine.

Since 1956, Mongolia Today quarterly magazine has been providing readers with information that will aid in the general understanding of a wide range of subjects related to Mongolia, including politics, economics, culture, tradition, society, sports, lifestyle and so forth. Its pages are featured with a variety of fascinating contents to expose history, culture, captivating beauty and contemporary development of Mongolia.
For subscription enquiries, advertising and sponsorship opportunities, please see contact our Marketing Department enkhbold.b@montsame.gov.mn or 51-266904.