Assets of State-owned Companies Increased 2.8 Times in the Last Five Years
Economy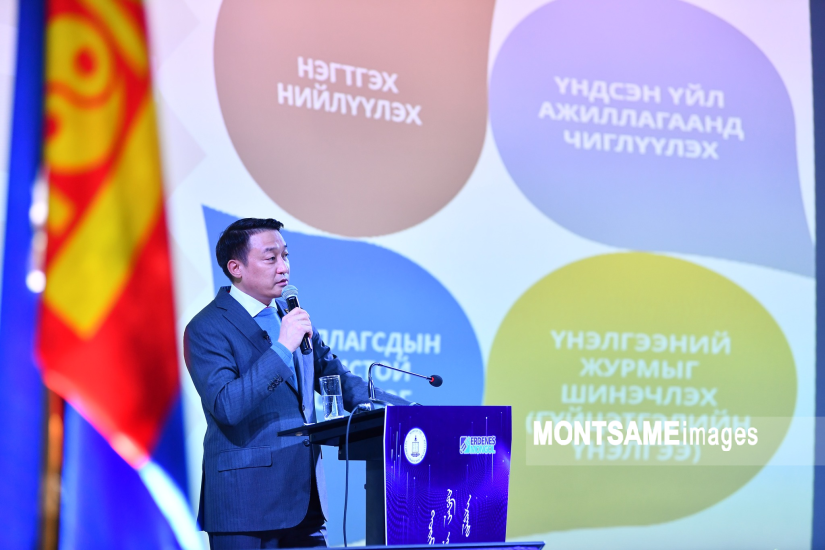 Ulaanbaatar, June 5, 2023 /MONTSAME/. "GDP of Mongolia amounts to MNT 52.9 trillion, while total assets of state-owned enterprises and companies equal MNT 59.2 trillion," underlined Minister of Mongolia and Head of the Government Secretariat D. Amarbayasgalan. "Although the state-owned enterprises' assets increased in the last five years by 2.8 times, the annual profit equals MNT 2.1 trillion, which is relatively low compared to the business sector."
He pointed out during a discussion held at the Mongolian National Chamber of Commerce and Industry on May 25 that the participation and share of state-owned enterprises and companies in the free market economy has been still increasing thus occupying the position of the private sector.

As a legal entity, the number of state-owned companies was 104 in 2021 and 105 in 2022, whilst the current number of state-owned companies accounts for 98, excluding state-owned enterprises under the ministries. These are the companies that are part of the structure and composition of "Erdenes Mongolia" LLC, a group of state-owned mining companies and the Government Agency for Policy Coordination on State Property.
Among them:

• 45 are profitable,

• 53 operate unprofitably.

Out of the total annual profit of MNT 2.1 trillion earned by all state-owned companies, "Erdenet" and "Erdenes Tavantolgoi" companies contribute MNT 1.9 trillion. Therefore, the discussion covered the topic of how state-owned companies could focus on profitable operations.