Number of Parliament Members to be Raised to 126
Politics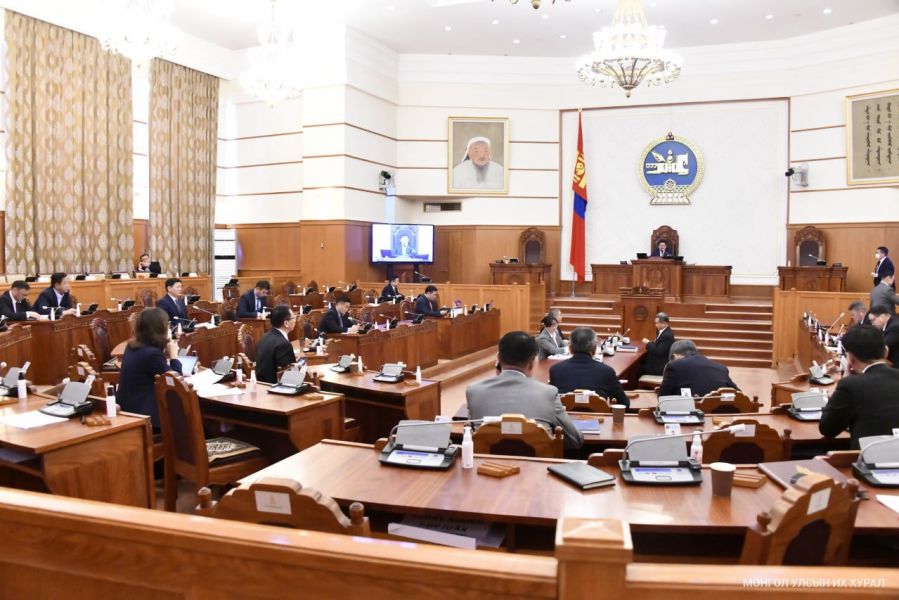 Ulaanbaatar, June 2, 2023 /MONTSAME/. The number of Members of the State Great Khural, the unicameral Parliament of Mongolia will be increased to 126, as the State Great Khural approved the Law on Amendments to the Constitution of Mongolia on May 31.
According to the amendments, which got 98.5 percent support out of 67 MPs, who attended the regular plenary session of the parliament that approved the Law, the parliament remains unicameral, but parliamentary elections will be held under a mixed electoral system. As the amendments to the Constitution will be effective from January 1, 2024, the forthcoming Parliamentary Elections in 2024 will be held under a mixed electoral system of majoritarian and proportional.
Specifically, 78 members out of the total 126 members, which is currently 76 will be elected by a majoritarian system or directly by voters in constituencies while 48 members by proportional system or from a political party list.
By June 25, 2023, the Law on the State Great Khural of Mongolia and relevant laws should be amended in accordance with the Constitution amendments.