Foreign Minister Attends MLA Diplomatic Conference
Politics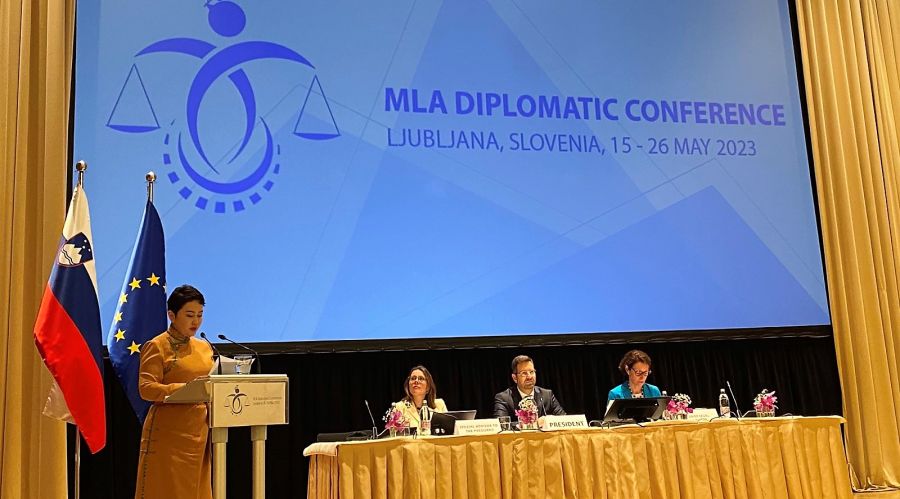 Ulaanbaatar, May 16, 2023 /MONTSAME/. Minister of Foreign Affairs B. Battsetseg attended the Opening of the MLA (MLA (Mutual Legal Assistance and Extradition) Diplomatic Conference, which is taking place on May 15-26 in Ljubljana, Slovenia, and delivered remarks as a member of the core group.
In her statement, the Minister highlighted that Mutual Legal Assistance serves as a practical tool that facilitates the cooperation between countries in the investigation and prosecution of genocide, crimes against humanity, war crimes, and other international crimes, and bringing perpetrators to justice, and extended her appreciation for 80 supporting countries for joining and supporting the adoption of this new international instrument.
More than 260 representatives from more than 70 countries and international organizations are participating in the Diplomatic Conference.
The MLA Initiative is an initiative led by Slovenia, Argentina, Belgium, Mongolia, the Netherlands, and Senegal for the adoption of the Convention on International Cooperation in the Investigation and Prosecution of Genocide, Crimes against Humanity, War Crimes, and other International Crimes.