The 33rd National Book Festival Kicks off
Society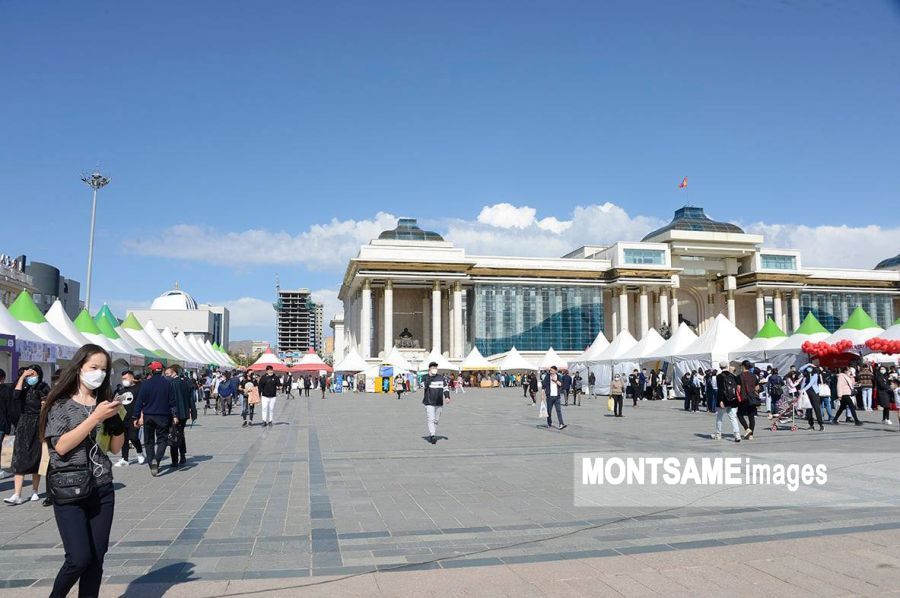 Ulaanbaatar, May 26, 2023 /MONTSAME/. The 33rd National Book Festival, organized by the "Nomiin Soyolt Yertonts" NGO under the auspices of the Chairman of the State Great Khural G.Zandanshatar kicked off today at the Sukhbaatar Square.

The biannual book festival will run for three days until 8 pm each day under the theme "Let's Read More".
This time, more than 250 publishers and over 300 authors are participating in the festival. The festival offers a multitude of captivating programs to the visitors including BookCon, book fan meetings, book networking, "Change my mind" sessions, quizzes, reader-author meetings, "Read to Win" and "Khavriin Nairag" activities, the "Delhii" band performance and shows by the "Book World" club students.
Students from rural book clubs are joining the festival and volunteering for organizational tasks in addition to representatives of authors and publishers in aimags.
MONTSAME Mongolian National News Agency serves as the official media partner for the National Book Festival, disseminating information on the event in five languages through their website, www.montsame.mn, and the weekly newspaper "Mongol Messenger," "Mongu XiaoXi Bao," "Novosti Mongolii," and "Mongoru Tsushin" newspaper as well as through live streaming. The Agency's correspondents in 21 provinces are also reporting on local book festivals.