Republic of Poland Opens its Embassy in Mongolia
Politics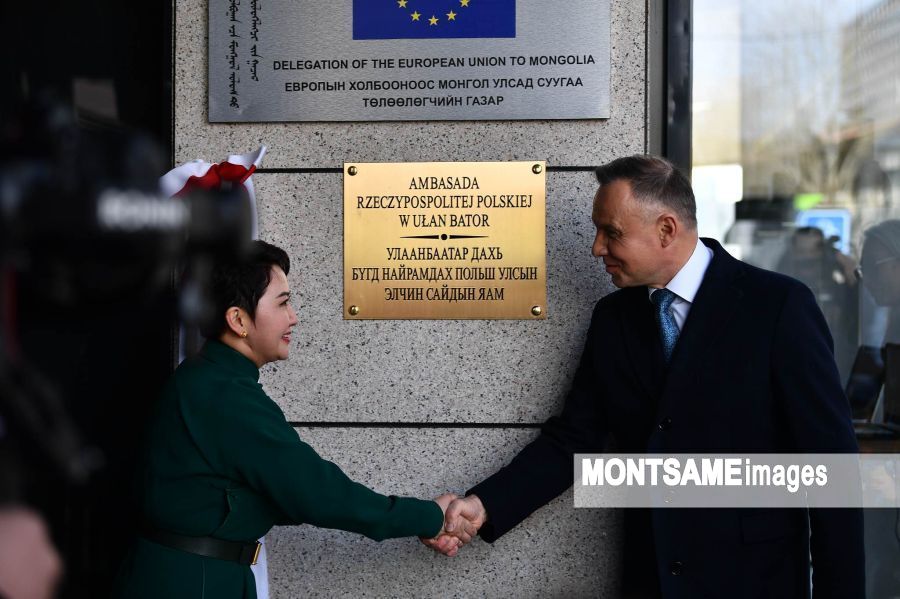 Ulaanbaatar, April 25, 2023 /MONTSAME/. The Republic of Poland today opened its Embassy in Mongolia within the framework of the State visit of President of the Republic of Poland Andrzej Duda to Mongolia.
Mongolia and the Republic of Poland established diplomatic relations on April 14, 1950, and though Poland opened its Embassy in Mongolia in 1960, it closed the Embassy in September 1995 due to financial difficulties. The Embassy was reopened in 1999 and closed again in 2009. The Polish Government made a decision to reopen its Embassy in Mongolia on January 15, 2021, and started its regular operations.
During the State visit, the Republic of Poland agreed to realize the request of the Mongolian side to establish a consular department in the Polish Embassy in 2024. As a result of it, Mongolian citizens will not need to obtain a visa to travel to Poland from the Embassy of the Czech Republic in Mongolia or the Embassy of the Republic of Poland in China.
The Embassy of Mongolia has been working constantly in Warsaw since 1959.