International Forests Day Celebrated Under the Theme of "Healthy Forest for Healthy People"
Society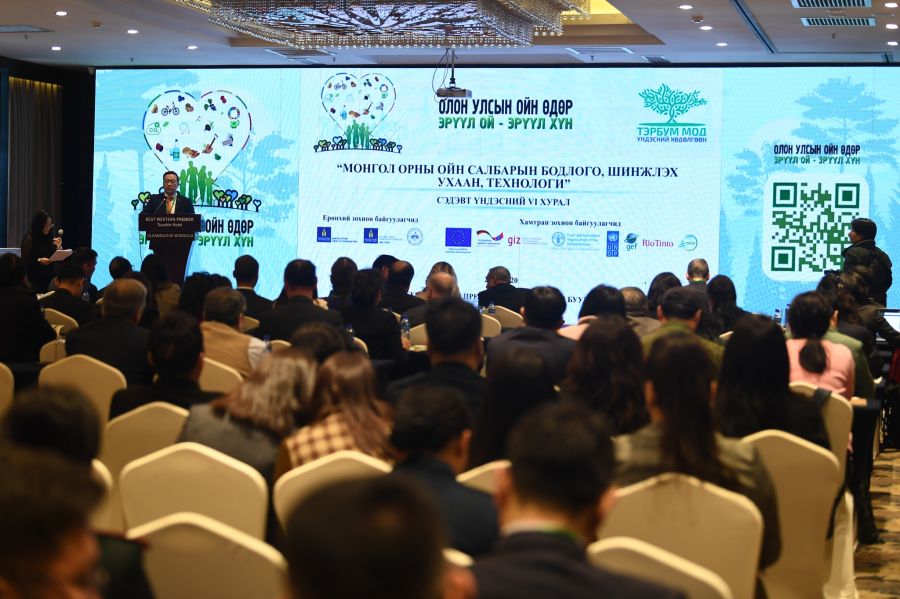 Ulaanbaatar, March 22, 2023 /MONTSAME/. On the occasion of International Forests Day, the 6th National Conference on "Policy, Science, and Technology of Mongolian Forest Sector" was held on March 20.
In his opening remarks, Minister of Environment and Tourism Mr. Bat-Erdene said "By losing forests we lose soil, without soil, there is no permafrost, and no permafrost means no groundwater. Unfortunately, we have been washing cars, clothes, and streets with clean water at this time of the global water crisis. We need to find immediate solutions to this crisis. The average temperature in Mongolia has risen 2.25 degrees Celsius over the past 80 years, almost tripling the rise of average global temperatures. Meanwhile, the world is barreling down a path to heat up by 4-4.5 degrees. Thus, we should perceive every day as a tree plantation day. "One Billion Trees" national campaign, initiated by President of Mongolia Ukhnaagiin Khurelsukh, is aimed at not only planting trees but also raising public awareness of climate change."
President of Mongolia's signing of the Memorandum of Understanding for the Forest Partnership with the European Union, and the initiation of the "One Billion Tree" national campaign has brought further impetus for moving forward the Mongolian commitment to protect the environment, fight against climate change, and reduce its adverse effect on forest.
Our country has been cooperating with the FAO of the United Nations, GIZ, and European Union on forest partnership, Korea on the "Green Wall" project, and other partners on establishing the tree breeding and training centers, laying down their infrastructures, supplying equipment and upskilling workforces.
Regarding the forest partnership, the EU Ambassador to Mongolia Ms. Axelle Nicaise said "Our cooperation plan will be ready in June. We have formed policy and technical working groups. The MoC is about not only protecting forests but also promoting proper forest management and commercialization of forest products. We are planning to cooperate in this sector until 2027, by investing USD 10-12 million.
According to B. Chuluunkhuu, the founder of "Ololt" NGO, forests have the unique ability to absorb 40% of greenhouse gas emissions and produce oxygen in return. Developing countries have pledged to halt and reverse deforestation and land degradation by 2030, underpinned by USD 19 billion in public and private funds to invest in protecting and restoring forests.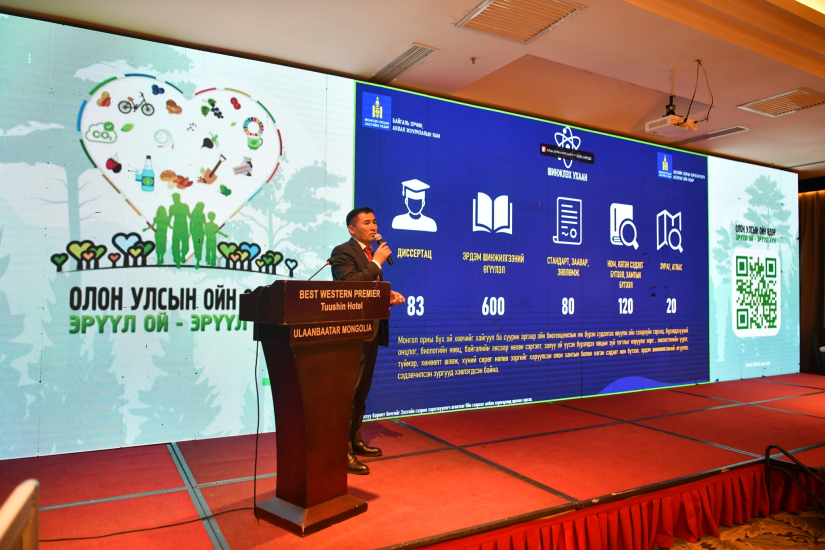 The conference, which is aimed at determining future activities and strengthening long-term cooperation in the forest sector, brought together over 200 representatives of government and non-government organizations, professional organizations, universities, scientists, teachers, students, international projects, and individuals and enterprises who engage in business in this sector. During the conference, general discussions revolved around the topics such as forest sector reform, forest vulnerability to climate change, environmental pollution-greenery-health, the biomass of cultivated trees, soil carbon accumulation, and analysis of value-added forest products.