State Great Khural Opens its Spring Session
Politics
Ulaanbaatar, March 15, 2023 /MONTSAME/. The State Great Khural of Mongolia (Parliament) has opened its regular spring session of 2023 today.

In his opening speech, Speaker of the State Great Khural G.Zandanshatar stressed that the spring session will focus on legal reform against corruption, the detrimental phenomenon that hampers development of the country and wellbeing of people and undermines the rule of law and governance. He mentioned that package of laws to combat corruption will be discussed during the spring session, including Law on Civil Servants' Ethics and Discipline, Law on the Legal Status of Whistleblowers, Law on the Regulation of Public and Private Interests and Prevention of Conflict of Interest in Public Service, the National Program for Combating Corruption. The Speaker noted that the recommendations of the Deliberative Council, which were based on the results of the "Deliberate and Resolve" National Deliberative Polling will be realized.

During its spring session, the parliament plans to discuss ten packages of laws in three directions in the sphere of legal reform.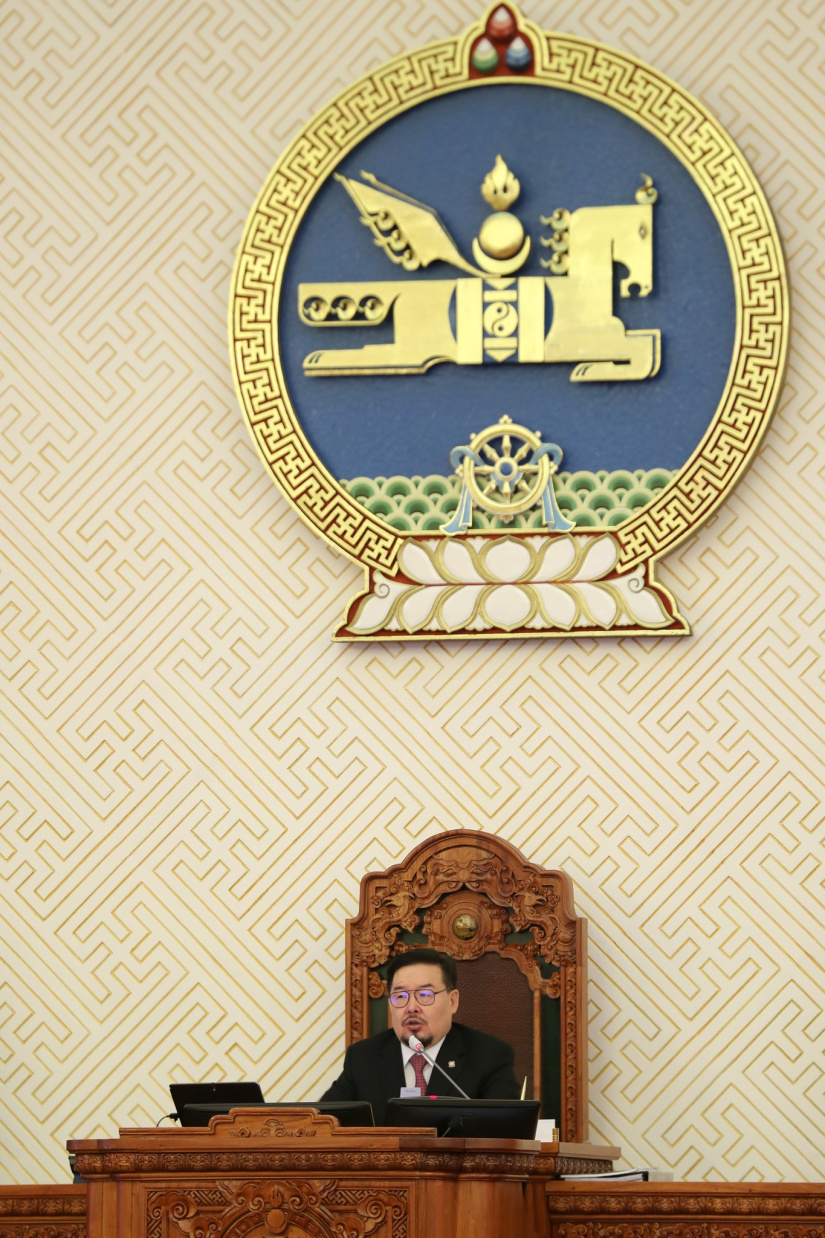 Speaker G.Zandanshatar also emphasized the economic recovery of Mongolia, saying "Even though we are facing numerous challenges and difficulties, our future looks bright. Mongolian economy has begun to recover, overcoming tough challenges caused by the pandemic and geopolitical tensions in the last three years. For instance, the country saw economic growth of 4.8 per cent in 2022, significantly higher than expected and according to the preliminary results of January, it reached to 10.6 per cent. Due to the mining export revival, the trade balance has been in surplus of USD1 billion as of the first two months. As a result of these, current account balance is in surplus of USD50 million, while it was in deficit of over USD400 million in January of 2022."
Present at the opening session were the President of Mongolia U.Khurelsukh, Prime Minister L.Oyun-Erdene, members of the Cabinet, the Chairman of the Constitutional Court, the Chief Justice of the Supreme Court, the Prosecutor General and other relevant officials, as well as heads of foreign diplomatic services and international organizations.