Mongolia Commences Fourth Large-Scale Underground Mine in the World
Economy
Ulaanbaatar, March 13 2023 /MONTSAME/. The primary extraction of the underground mine, which uses block-caving mining techniques to extract the ore at a depth of 1.3 kilometers underground, has been officially commenced.
When this underground mine, located in Khanbogd soum, Umnugovi, is fully operational, Mongolia will have the fourth largest high-technology underground mine and become one of the biggest players in the international copper market.
The Prime Minister of Mongolia, Luvsannamsrain Oyun-Erdene, today joined Rio Tinto Chief Executive Jakob Stausholm 1.3 kilometers underground to celebrate the commencement of underground production from the Oyu Tolgoi copper mine in the Gobi Desert.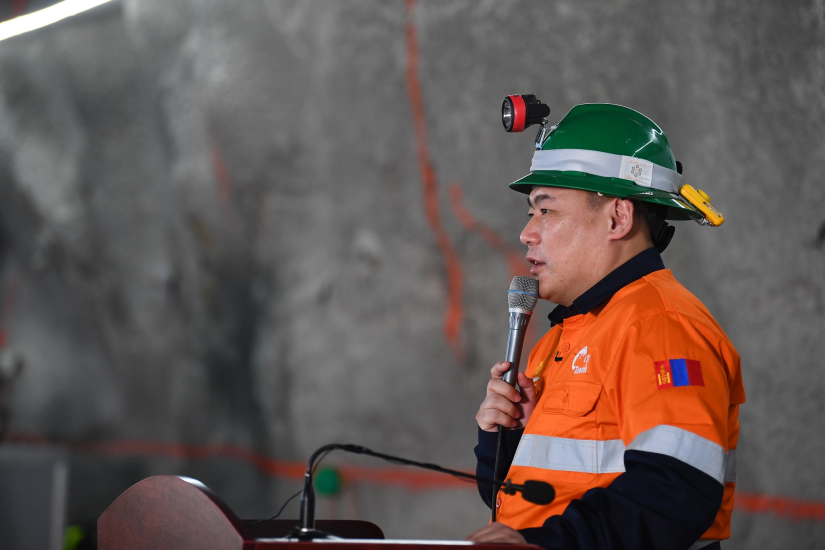 Prime Minister of Mongolia Oyun-Erdene said, "I am proud to celebrate this major milestone with our partner Rio Tinto as we look towards Mongolia becoming one of the world's key copper producers. The start of underground production at Oyu Tolgoi demonstrates our ability to work together with investors in a sustainable manner and become a trusted partner. The next phase of the partnership will enable the continued successful delivery of Mongolia's 'New Recovery Policy' and Vision 2050 economic diversification strategy. Mongolia stands ready to work actively and mutually beneficially with global investors and partners."
Rio Tinto Chief Executive Jakob Stausholm said, "We would like to thank the Government of Mongolia for their commitment as our partner in achieving this remarkable milestone. We are starting underground production 1.3 kilometres beneath the remote Gobi Desert from an ore body that will be critical for global copper production and Mongolia's ongoing economic development. The copper produced in this truly world class, high technology mine will help deliver the electrification needed for a net zero future and grow Rio Tinto's copper business."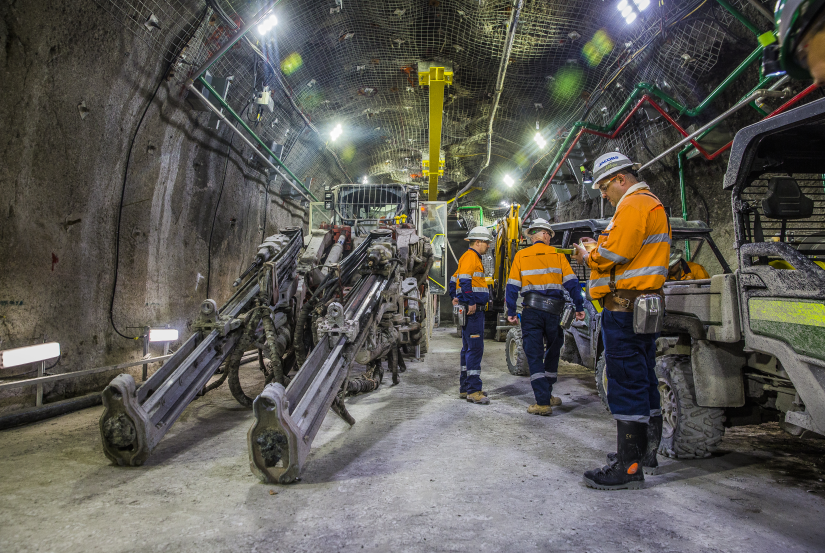 Oyu Tolgoi is expected to produce around 500,000 ton/year of copper on average from 2028 to 2036 from the open pit and underground, enough to produce around 6 million electric vehicles annually, and an average of around 290,000 t over the reserve life of around 30 years.
In addition, a partnership between Rio Tinto and Mongolia, the Oyu Tolgoi open pit and concentrator have been successfully operating for over a decade. Over 80 per cent of Oyu Tolgoi's total value lies deep underground and the depth of the deepest shaft is 1385 meters. The total workforce of Oyu Tolgoi is currently around 20,000 people, of which 97% are Mongolian. Oyu Tolgoi works with more than 500 national suppliers and has spent around $15 billion in Mongolia since 2010, including $4 billion of taxes, fees and other payments to the state budget, according to the mining company.