Archaeological excavations find tomb of Xianbei nobles
Art & Culture
Darkhan-Uul /MONTSAME/. An archaeological research team of the History and Archeology Department of Ulaanbaatar University led by Dr. T.Iderkhangai discovered a tomb of nobles of Xianbei.
The tomb was found in the vicinity of Khongor soum of Darkhan-Uul aimag. The excavation, which began on June 6, 2022, is currently in its final stage. The research team, consisting of first and second-year students of the History and Archeology Department of Ulaanbaatar University, reported that a whole marmot, a deer head, a human jaw, metal objects, and fragments of a bronze pot were discovered from the inside of the tomb.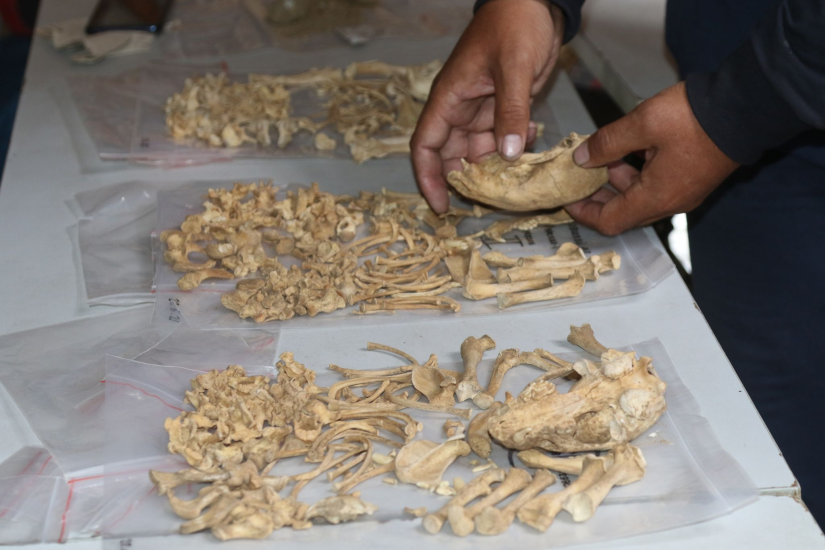 Governor of the aimag B.Azjargal along with other officials visited the site, becoming acquainted with the excavation. Relevant organizations such as the Restoration Department of the National Cultural Heritage Center are working as consultants in terms of preservation and protection of the discoveries.

The findings that date back to the period of Xianbei were discovered a few times in the past in the territory of Mongolia. For example, researchers of the National Museum of Mongolia and the local museum unearthed the artifacts from a place called Airagiin Gozgor between 2016 and 2019 and a small part of over 100 tombs were excavated. Some of the unearthed artifacts are currently housed at the aimag's museum.
The Xianbei were ancient nomadic people that once resided in the eastern Eurasian steppes in what is today Mongolia and the Inner Mongolian Autonomous Region. After the downfall of the Xiongnu, the Xianbei established their confederation in Mongolia starting in AD 93.