Mongolia looks to finance national and global sustainable development goals through integrated SDG Financing
Economy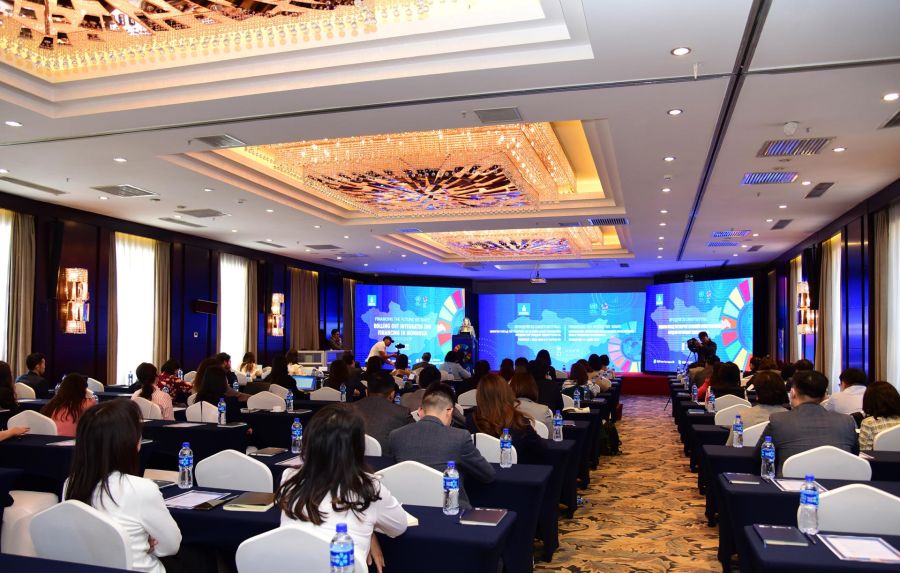 Ulaanbaatar/MONTSAME/. For many developing countries including Mongolia, financing its national development priorities and sustainable development goals remain a key challenge. To discuss possible solutions and international best practices, the Government of Mongolia led by the Ministry of Finance and UN agencies led by the UNDP and UNICEF are co-organizing 'Financing the Future We Want: Rolling out integrated SDG Financing in Mongolia' workshop with representatives from the public and private sector, international financial institutions, donors, civil society organizations and investors.
The workshop is being organized at a crucial time for Mongolia as the increased budget deficit and foreign debt burdens in addition to the Covid-19 pandemic and global geopolitical crises are pressuring Mongolia's fiscal space for financing its development priorities as well as the Sustainable Development Goals (SDGs.) According to Government of Mongolia, a total of MNT 100-120 trillion is needed to achieve the 'New Recovery Policy 2021-2030' highlighting the urgent need for additional financing resources for the country.
Her Excellency Ms. Mungunchimeg Sanjaa, Vice Minister of Finance, said "As public financing alone is not enough to finance our development priorities, the Government, private sector, investors and development partners need to align their policies, activities and financial resources with national and global development priorities, increase their financial resources and increase the efficiency and value of the investment through implementing public finance reform" during her opening remarks.
The main focus of the workshop is the development and adoption of the Integrated National Financing Framework (INFF) as Mongolia is one of the over 80 countries around the world currently developing it. Mr. Tapan Mishra, UN Resident Coordinator in Mongolia, stressed the importance of INFF and said, "Through the INFF, Mongolia has the potential to chart a path forward to align multiple financing sources with development priorities and to mobilize new financial resources for sustainable development, especially from the private sector."
"The European Union supports the development of INFF Facility globally and in Mongolia since its adoption in Addis Ababa in 2015. The Integrated National Financing Framework will strengthen the government planning processes and help identify and overcome existing challenges to finance the sustainable development to meet the SDGs for Mongolia, especially during this critical time" said Her Excellency Ms. Axelle Nicaise, Ambassador of the European Union to Mongolia.
The workshop featured presentations on multiple milestones including successful piloting of the results-based and SDG-aligned budgeting at four Ministries, SDG Auditing pilot at the Mongolian National Audit Office, publishing of the Sustainability Reporting Guidance for private sector, ongoing development of draft SDG Finance Taxonomy, SDG Investor Mapping, SDG Bond Feasibility and Framework Study, and Debt for Nature Swap study with the support of UNDP and other development partners.
Source: UNDP Mongolia