Implementation of agreement established with 'Petrochina Dachin Tamsag' LLC to be assessed
Economy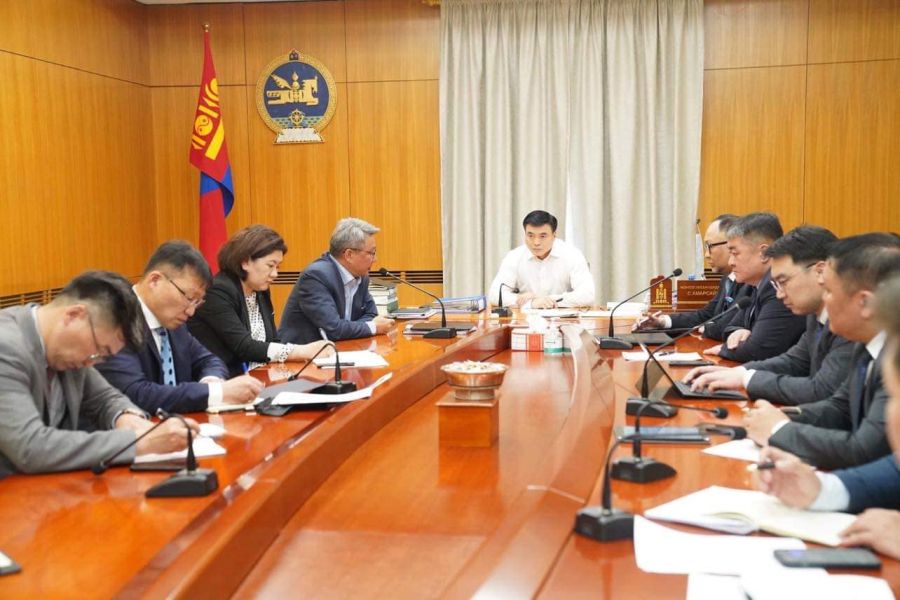 Ulaanbaatar /MONTSAME/. On June 3, the working group in charge of assessing the production-sharing agreement established with 'Petrochina Dachin Tamsag' LLC and renewing the agreement based on corresponding legislation held a meeting. Deputy Prime Minister S.Amarsaikhan is serving as the head of the working group.

During the meeting, Minister of Mining and Heavy Industry G.Yondon informed the working group members about the production-sharing agreement. He said, "With the adoption of the Law on Petroleum in 1991, Mongolia launched exploration activities. As a result, over 40 million tons of resources were discovered. Thus, from 1993, the 'Toson-Uul XIX' and 'Tamsag XXI' sites began to be exploited for its oil, which continues to be exported to the People's Republic of China.
According to the agreement, the side of Mongolia is to acquire 40 percent of the oil. Despite this, our country only receives 24 percent of it as the rest is deducted for cost recovery.
Up until 2022, Mongolia has exported a total of 9.5 million tons of crude oil. Furthermore, there is a study that estimates 1.8 million tons of oil products are annually imported into the country. Thus, it is of utmost necessity to put an oil refinery into operation. In this current time where construction for an oil refinery is underway, it is important to increase exploration and exploitation capacity and build oil pipelines."
The Deputy Prime Minister tasked the working group members to conduct studies on the implementation of the articles reflected in the agreement established with 'Petrochina Dachin Tamsag' LLC, whether the recent amendments made to the Law on Petroleum aligns with international laws, calculate operational expenses in detail, and carry out a study on economic returns.