Prime Minister works at National Center for Maternal and Child Health
Society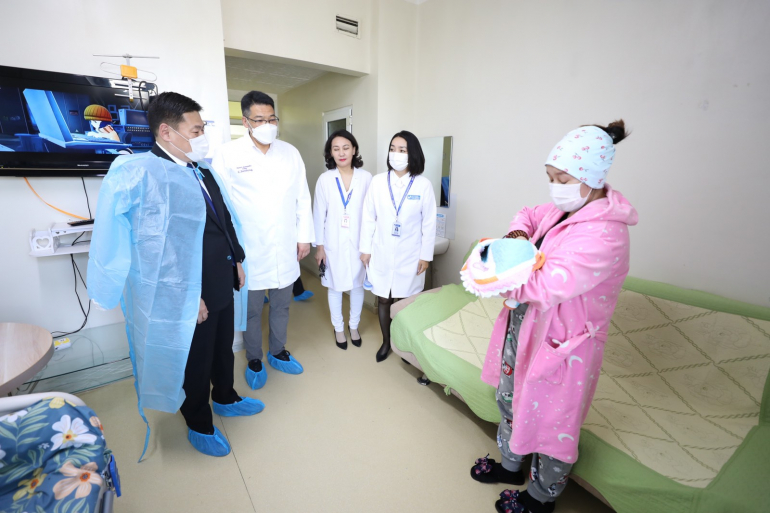 Ulaanbaatar /MONTSAME/. On June 1, Prime Minister L.Oyun-Erdene worked at the National Center for Maternal and Child Health (NCMCH). As the Prime Minister pledged to resolve the funding for comprehensive renovation during his working visit at the healthcare facility exactly one year ago, renovation works are currently underway with progress running at over 60 percent.

More specifically, the National Center for Maternal and Child Health had yet to have a comprehensive renovation since 1987. Thus, corresponding works were launched earlier this year in order to bring the center's maternity ward up to international standards. Alongside the renovation works that are planned to be completed in two years, construction works have been launched for an extension building as well as the building for the Center for Ovarian Transplantation.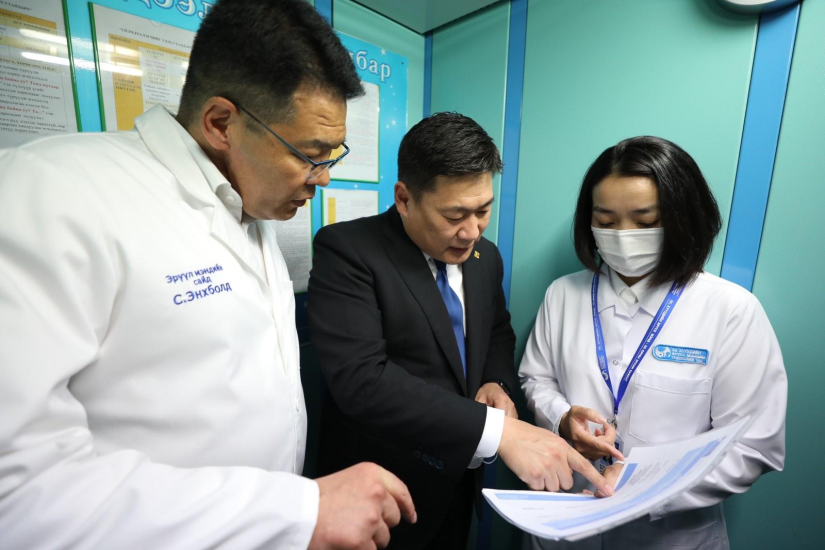 "The Government of Mongolia has been paying special attention to the maternal and child healthcare sector, making an investment of MNT 35 billion in 2021. For instance, the center's medical equipment was renewed with an investment of MNT 12.9 billion. Investments are also being made at maternity hospitals in phases," said Prime Minister L.Oyun-Erdene.
As a result of the government's investment that has been made at the center, it has now become able to offer treatment for retinopathy of prematurity (ROP) and fetal surgery. Preparations are underway to introduce two types of surgical operations that are not available in Mongolia, said Director of the National Center for Maternal and Child Health Sh.Altantuya.
Aside from upgrading the medical equipment, the beds at the center's maternity and postpartum wards have also been renewed. Currently, total financing of MNT 35.2 billion has been allocated for five maternity hospitals located in the capital city.