Construction work kicks off at Thermal Power Plant to connect 10 thousand households to central heating
Economy
Ulaanbaatar /MONTSAME/. With a soft loan of USD 41 million for financing, the World Bank, the International Development Association, and the Government of Mongolia are jointly implementing the Ulaanbaatar Heating Sector Improvement Project from 2021 to 2025. Construction works to be carried out in the framework of the project kicked off at 'Thermal Power Plant-3' JSC on May 5.

The project's implementation is expected to ensure the completion of the government's mid-term program for the energy sector. More specifically, the project will create the technical capacity to have apartment complexes and facilities, that are planned to be built as part of the plans to redevelop ger district areas in the capital city, to be connected to central heating. It will also improve the stable operations of the central heating system, highlighted Minister of Energy N.Tavinbekh.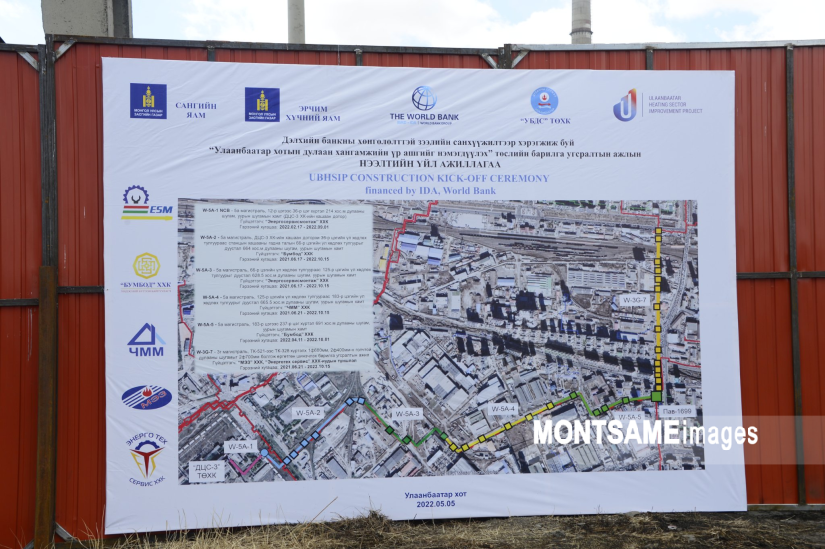 The Government of Mongolia is paying special attention to energy production, supply, and investment in strategically important sectors. As the number of Ulaanbaatar city residents continue to grow, thermal power usage has been increasing by 5-6 percent each year.
Country Manager for World Bank Andrei Mikhnev highlighted that the Ulaanbaatar Heating Sector Improvement Project aims to extend the central heating system and improve its efficiency.
Studies have found that it will become possible for about 10 thousand more households to be connected to the central heating system, and 347 MW of thermal power to be saved once the project is completed.

Furthermore, the efficiency of heat supply is expected to be improved as the capacity of pipelines will be increased by 1.5 times, and water loss within the system is reduced by 1.2 percent through the project.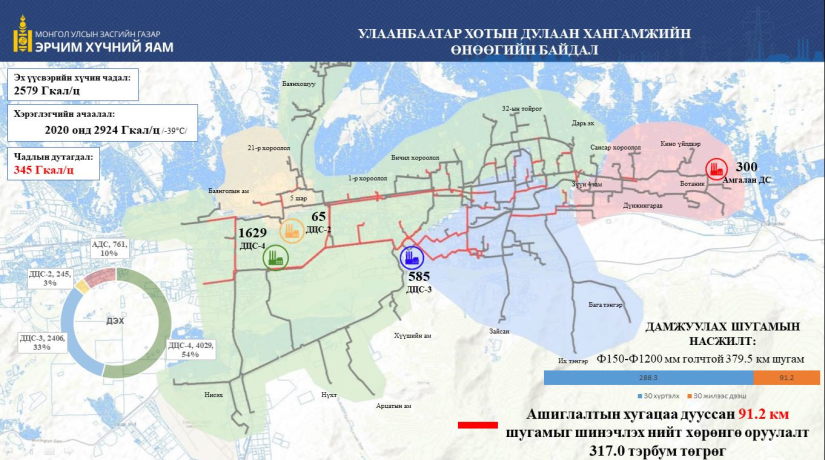 With a focus on ensuring the sustainability of the heating system, the project will also create an opportunity to eliminate the usage of small coal-fired boilers, reducing coal and carbon emissions substantially.
In the framework of the project, 12.8 km of pipelines located in six districts of the capital city will be replaced, and construction work will be carried out for the extension of three pumping stations.