TIKA Vice President visiting Mongolia
Society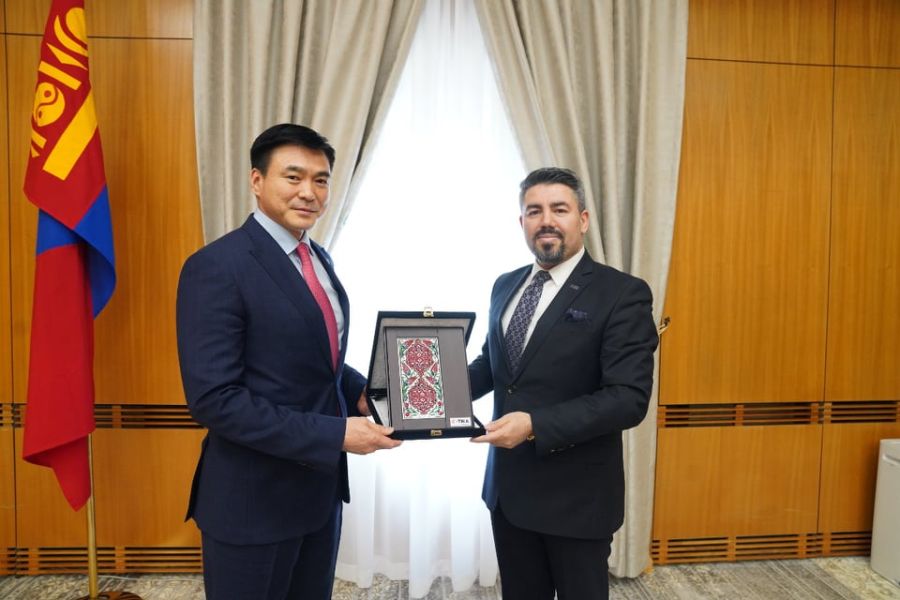 Ulaanbaatar /MONTSAME/ Vice President of the Turkish Cooperation and Coordination Agency Naci Yorulmaz is paying a visit to Mongolia. At his meeting with Deputy Prime Minister of Mongolia S.Amarsaikhan, the TIKA representative gave detailed information on the agency's activities in Mongolia and around the world.
The agency's office in Ulaanbaatar is providing support in the sectors of healthcare, education, industrial production, livestock and crop farming. It has implemented 770 projects, promoting the shared historical and cultural values between the two countries, improving water hygiene control, and providing humanitarian assistance.
Deputy PM S.Amarsaikhan emphasized that the organization has played an important role in developing relations and cooperation between the two countries, expressing gratitude for making valuable contributions to the development of Mongolia. "The implementation of the Museum of Tonyukuk project will be of great significance in the tourism sector," said the Deputy PM.
During his visit to Mongolia, TIKA Vice President Naci Yorulmaz will get acquainted with projects and programs being implemented by TIKA in Uvurkhangai, Khovd and Bayan-Ulgii aimags.