Advanced technology metallurgical plant opens in Mongolia
Economy
Ulaanbaatar /MONTSAME/. 'Steppe Metal Powder' Company has opened its export-oriented metallurgical facility that produces copper and copper alloy powders from copper scraps and copper cathode. Metal powder is being produced in over 20 countries including Germany, Japan, China and UK. Mongolia now became able to domestically produce the world-class metallurgical products.

Mongolian engineers in collaboration with British and German specialists have constructed the facility for two years and started an experiment from last January. With the commissioning of the plant, it becomes possible to produce export-oriented value-added products, and the metal powder is used to produce small automotive parts such as spark plugs, gears, electric brushes, vacuum switches, as well as 3D printing, jewelry, ornaments, computers and mobile phones.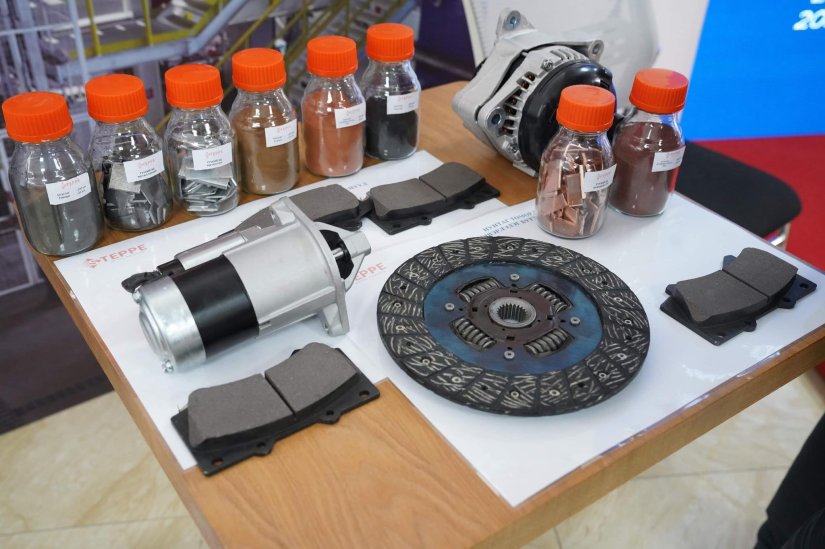 With an annual production capacity of 3,000 tons of powdered metal, the plant uses 99 percent of its raw materials and is environmentally friendly with up to 90 percent recycling technology. Specialists consider Mongolia has enough raw materials as the country makes 200 tons of copper scraps per month.
Present at the opening of the metallurgical plant were Deputy Prime Minister S.Amarsaikhan, former President P.Ochirbat, Minister of Mining and Heavy Industry G.Yondon and other officials.
Deputy Prime Minister S.Amarsaikhan wished success to Steppe Metal Powder that has established the plant and made a valuable contribution to the country's industrialization, and said, "At a time when the whole world is under difficult socio-economic situation, the Mongolian government has proposed to implement the New Revival Policy. At a time when we are making effort to elevate industrial development to a new level, a metallurgical plant that demonstrates technological progress and the skills of Mongolian engineers is being put into operation. Domestic metal processing has been stepped up and export-oriented value-added product start being produced, which is contributing to the development of the country's industrial policy. The metal powder is an essential raw material for 4th industrial revolution and we are glad that the foundation has been laid to produce it in Mongolia."
During the opening ceremony, the plant authority said that it will be able to produce not only copper powder, but also all kinds of metal powders such as steel, silver, iron, nickel and chromium.
Currently, the plant is negotiating with China to export its products, and has sent samples of its products to Japan, the United Kingdom and South Korea for further supply.