Coal being exported through Khangi-Mandal and Gashuunsukhait border checkpoints
Economy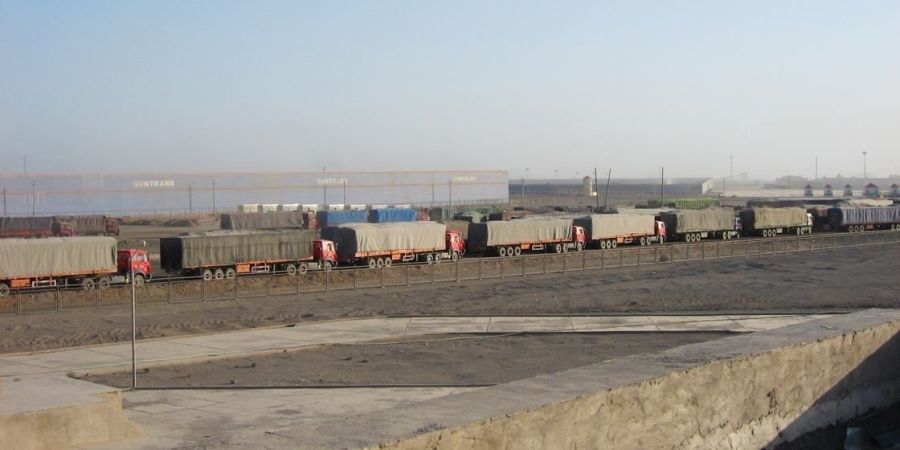 Ulaanbaatar /MONTSAME/. Between Mongolia and China, goods and products are imported and exported by road through eight border checkpoints. Up to 60 containers of import products are brought into the country through the Zamiin-Uud border checkpoint.
As for the other border checkpoints, the National Road Transport Center of Mongolia reported that:

• While iron ore and coal were only exported by dump trucks through the Khangi-Mandal border checkpoint, the commodities have begun to be transported in containers as agreed between the two sides from the start of this year. Currently, coal and iron ore are being exported by about 50 vehicles each day.

• Through the Gashuunsukhait border checkpoint, coal is also being transported in containers by about 100 vehicles per day. Furthermore, copper concentrate is being transported by an average of 32 trucks pulling double trailers. However, only about 10 vehicles are being used to transport imported products, which are mostly made up of mining tools and equipment such as those to be used by Oyu Tolgoi as well as necessary equipment and supplies for the railroad at Tavantolgoi and auto road construction projects.

The border checkpoints of Bayankhoshuu, Bichigt, Shiveekhuren, and Burgastai are not currently running operations, reported the National Road Transport Center of Mongolia.