Kick-off meeting of new project starts in Khovd aimag
Society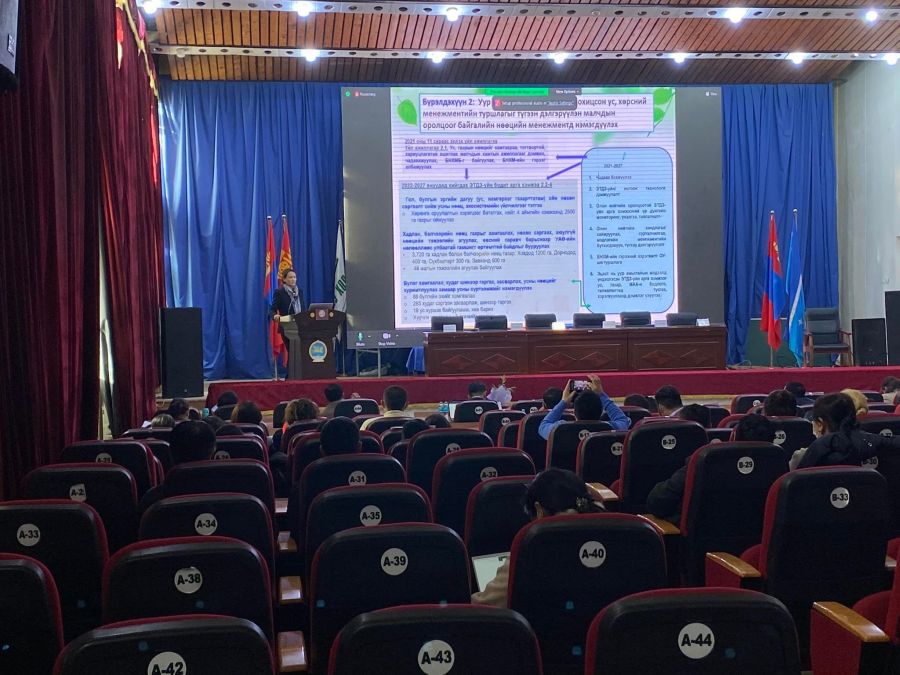 Ulaanbaatar /MONTSAME/ The kick-off meeting of the project is taking place on November 19, 2021 at the Great Hall of the Khovd Aimag Governor's Office.
The opening ceremony was attended by Deputy Governor of Khovd Aimag T.Jargalsaikhan, Head of the Governor's Office Enkhbold, target soum authorities and project stakeholders. Representatives of the project implementation unit, L.Batbayar, Head of Khovd Aimag Department of Nature, Environment and Tourism, B.Byambajav, Head of Food and Agriculture Department, B.Altanbadralt, Head of Emergency Management Agency, E.Dolbadral, Head of Land Affairs, Construction and Urban Development Department, Water , A.Enkhzaya, Director of the Meteorological and Environmental Research Center, and R.Enkhsuren, Director of the Khovd River and Khar Nuur Basin, provided brief information on the ongoing work and cooperation with the project.
The Climate Green Fund-funded project "Improving Adaptive Capacity and Risk Management of Rural Communities in Mongolia", established under the United Nations Framework Convention on Climate Change, has been mobilized since July 2021. The project will be implemented by the Ministry of Nature, Environment and Tourism, the Ministry of Food, Agriculture and Light Industry, and the United Nations Development Program for 7 years in Dornod, Sukhbaatar, Zavkhan, and Khovd aimags. Approximately 130,000 herders will benefit directly and approximately 800,000 indirectly from the project, and 50 percent of them will be women. The aim of the project is to improve and strengthen the resilience and resilience of herders who are dependent on natural resources and are vulnerable to climate change.