By-election re-polling scheduled for October 16
Politics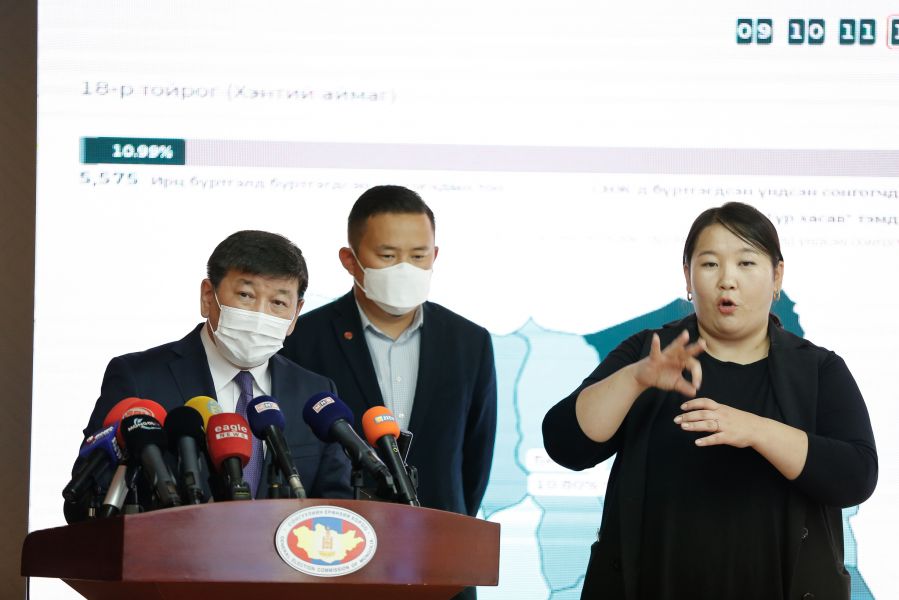 Ulaanbaatar /MONTSAME/. The General Election Commission (GEC) convened today, and made the decision to hold re-polling of the parliamentary by-election on Saturday, October 16.

As voter turnout had been reported to be at 37.04 percent in Khentii aimag, and 39.61 percent in the capital city's Songinokhairkhan district, it became necessary to hold re-polling according to relevant laws.
Despite the insufficient voter turnout, the GEC reported the preliminary results through live broadcast yesterday night. As of currently, candidates from the ruling Mongolian People's Party Ts.Iderbat and E.Batshugar have a significant lead in the number of votes at the polls. 100 percent of the votes were hand-counted by the GEC, confirming the accuracy of the voting machines. Votes to be received through the re-polling this Saturday will be added to the current number of votes.
In 2020, candidate from Mongolian People's Party D.Sumiyabazar was elected as a parliament member alongside MPs N.Uchral and P.Anujin, representing the capital city's Songinokhairkhan district. Sumiyabazar was dismissed from the legislative position at his own request on October 23, 2020 and he has been serving as Governor of the Capital City and Mayor of Ulaanbaatar city since October 26, 2020. From the same political party, candidate U.Khurelsukh was also elected as a parliament member. However, he later had a victory in the 2021 presidential election, making it necessary to organize by-election to fill the office that became vacant.