Uvs Lake Depression becomes Transboundary Biosphere Reserve
Environment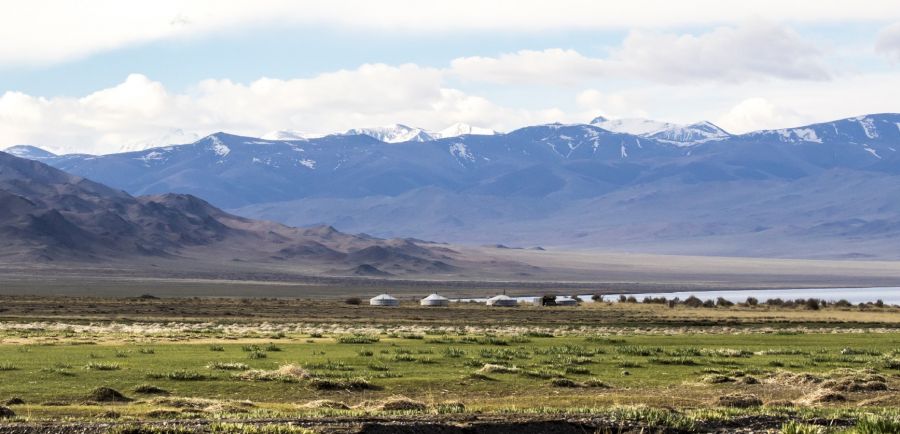 Ulaanbaatar /MONTSAME/ Man and the Biosphere (MAB) Programme of the United Nations Educational, Scientific and Cultural Organization (UNESCO) on September 15 added 20 new sites in 21 countries to the World Network of Biosphere Reserves, which now numbers 727 biosphere reserves in 131 countries, including 22 transboundary sites. The International Coordinating Council of UNESCO's Man and the Biosphere Programme (MAB-ICC) meeting in Abuja, Nigeria, from September 13 to 17 approved these additions. Uvs Lake Depression has therefore been designated as a Transboundary Biosphere Reserve.
Situated on the border of the Russian Federation, the 335,000 ha Uvs Lake, the largest in Mongolia, is encircled by the semi-arid foothills of the southern Altay Mountains. Uvs has a flat shallow basin, which makes it a natural salt lake.
The Uvs Lake Depression, a core area of the Altay Sayan global eco-region, is part of the newly designated transboundary biosphere reserve, which extends over a vast 2,242,112.70 ha, bridging two entire biomes of the Siberian taiga and Mongolian steppes. The site provides habitat to emblematic species such as the Argali sheep, snow leopard, Altay ibex, as well as migratory birds.
The transboundary biosphere reserve brings together Uvs Nuur Basin Biosphere Reserve, on the Mongolian side, and Ubsunorskaya Kotlovina Biosphere Reserve, on the Russian side, both of which were designated in 1997.
Work to join the two biosphere reserves began in 2011 with the creation of a joint coordinating body, which carried out participatory workshops and meetings to foster transboundary nature conservation. Ten years on, this long-term cooperation allowed for the establishment of a model region straddling the two countries.