Third regional conference held under the 30th anniversary commemoration of the ADB–Mongolia partnership
Society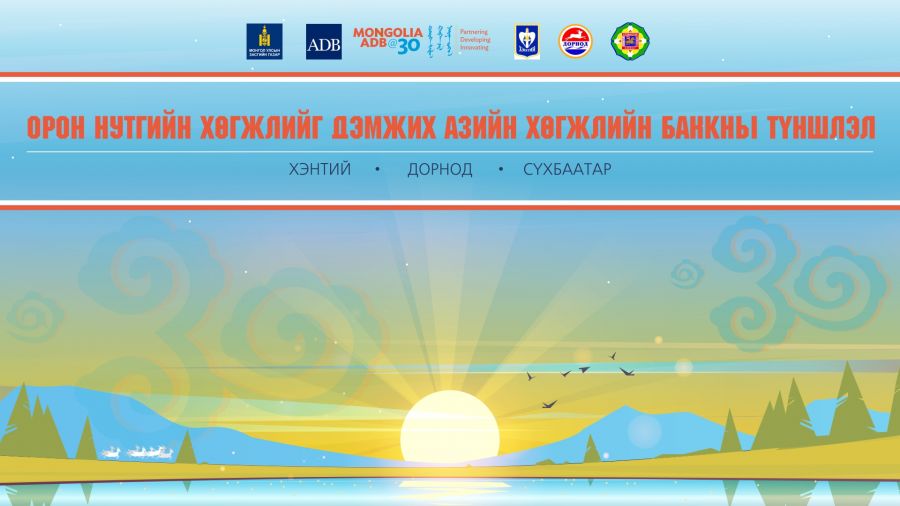 Ulaanbaatar/MONTSAME/. The third in a series of provincial-level regional conferences held under the 30th anniversary commemoration of the ADB–Mongolia partnership was held on September 13 covering eastern provinces—Khentii, Dornod, and Sukhbaatar. Member of Parliament B.Bat-Erdene and ADB Deputy Country Director for Mongolia Declan Magee delivered opening remarks.

The conference started with presentations on successes and lessons from ADB-funded projects in provinces and the prospects of future partnership by province governor's offices.
Following the presentations, high-level representatives of project executing agencies, including the Ministry of Construction and Urban Development, Ministry of Health, Ministry of Education and Science, Ministry of Environment and Tourism, and Ministry of Labor and Social Protection emphasized the importance of ADB's projects in a wide range of areas, including post-COVID economic recovery and implementing social and economic goals to meet the needs of the region's growing population.
The second part of the event focused on the region's sustainable development and the need for ADB's support. A panel discussion with Parliament and Government representatives focused on the region's development plans, challenges in implementation and opportunities for future cooperation.
Source: ADB Mongolia