Environment Ministry to cooperate with 'Shambala-2056' project team
Environment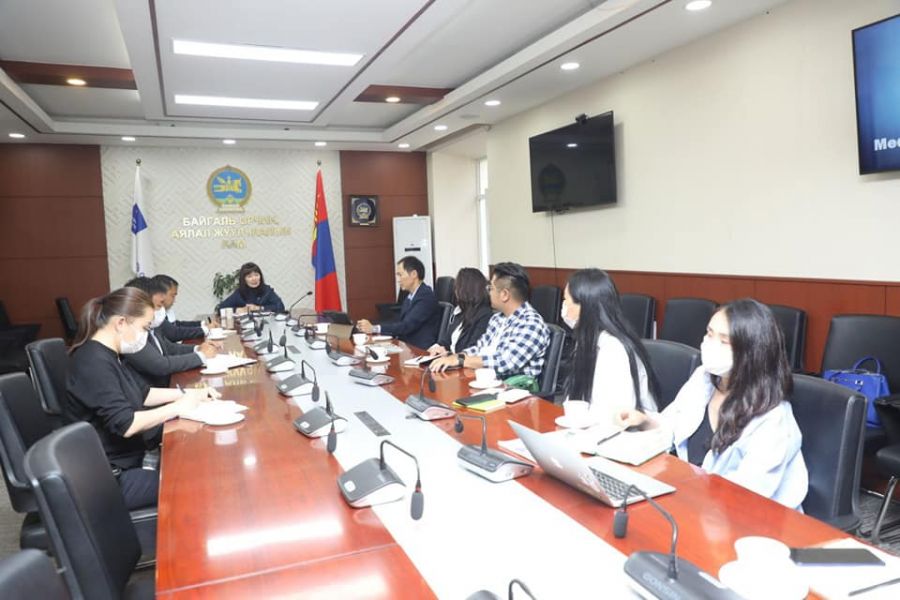 Ulaanbaatar /MONTSAME/ During her recent trip to Dornogobi aimag, Minister of Environment and Tourism N.Urtnasan was introduced to the 'Shambala-2056' project that planted 23,000 trees in the aimag's regions worst hit by desertification.
With the help of 108 volunteers, around 10 people aged between 27 and 30 launched the project for reforestation and waste recycling. Environment Minister commended the project team with the motto 'Achieving sustainable development through action, not slogans' for recycling plastic bags, producing 1-10 t eco-friendly septic tanks, and running a tree nursery.
The Ministry of Environment and Tourism will cooperate with the project team in efforts to improve the national reforestation policy and program, reduce environmental pollution, and boost green tourism. Their partnership will begin with the launch of 'Dispose Wisely' awareness raising campaign.
The project team has visited eight aimags, encouraging families to plant trees through a campaign and working at feasibility study sites of desertification reduction projects and programs. It takes a few hours to plant a tree, however, raising it takes years of time. Therefore, the Minister undertook to cooperate on the tree growing campaign and appointed project initiator B.Shijirbat as a non-staff environment and green growth policy advisor to support initiatives from the younger generation.
The 2.5-5 fold increase of the reforestation allocation of this year was of great significance to those in reforestation and rehabilitation sector. The Environment Minister also said the 'Shambala-2056' project will receive policy support for long term impact.
Project team founder Mr. B.Shijirbat thanked the Minister for supporting the team working towards the goal of planting 50,000 trees in 2021 to make the regions affected by desertification full of trees and informed her of plans for impactful actions.