Government of Mongolia in 200 days: 225 thousand jobs saved during COVID-19
Economy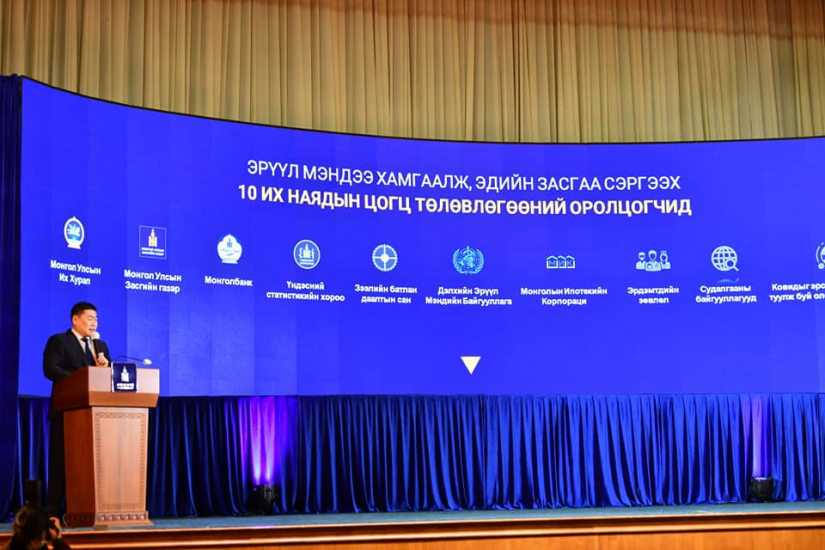 Ulaanbaatar /MONTSAME/ Today marks the 200th day since the formation of Mongolia's new government. Mr. Oyun-Erdene Luvsannamsrai was appointed as the Prime Minister of Mongolia on January 27 this year. Then, the Government was fully formed as members of his cabinet took an oath of office to the Parliament on January 29. Afterward, Prime Minister L.Oyun-Erdene presented four key objectives of his Cabinet and started working accordingly.
Due to the pandemic, countries around the globe faced the worst social and economic crisis in 100 years. In his remarks during the Parliament's plenary session on January 29, the Prime Minister mentioned what researchers said about the global economy soaring after the pandemic. Emphasizing the need for Mongolia to begin preparations early to capitalize on and leverage the recovery, he undertook to join forces with wealth creators and investors to achieve the goal. Therefore, the very first step was to protect the businesses that stopped operating and were on the verge of closing down. At its regular meeting on February 17, the Cabinet approved the 'MNT 10 trillion Comprehensive Plan for Health Protection and Economic Recovery'. The plan included issuing 3-year loans totaling MNT 2 trillion to small and medium sized enterprises at a 3 percent interest rate, involving youth in a 2-month skills training program, and stepping up the construction of Youth I, II, and III apartment complexes and issuing affordable mortgage loans using MNT 3 trillion. Moreover, in the plan, MNT 2 trillion was earmarked for the implementation of projects and programs of high strategic importance, MNT 500 billion for supporting agricultural production as well as the incomes and livelihoods of herders, and more for increasing the Bank of Mongolia's annual repo financing from MNT 1 trillion to MNT 2 trillion.
As of today, MNT 3.4 trillion has been used for the plan. Specifically, 3 percent interest rate loans totaling MNT 1.8 trillion were given to 54.5 thousand businesses to support employment, MNT 635 billion was used for repo financing, and MNT 320 billion was loaned to support agriculture. MNT 599 billion mortgage loans were also issued. The successful implementation of the plan so far helped keep 130 thousand jobs and save 225 thousand others. Thanks to the MNT 10 trillion plan, Mongolia's economic growth that was -5.3 percent in 2020 has improved to 6.3 percent with the expectation to reach 6.9 percent by the end of the year.
Economists have found through research that the economic growth would have been -2.4 percent without the launch of the vaccination program and the MNT 10 trillion plan or 1.6 percent without the MNT 10 trillion plan.