First Mongolia-EU dialogue on sanitary and phytosanitary related issues takes place
Society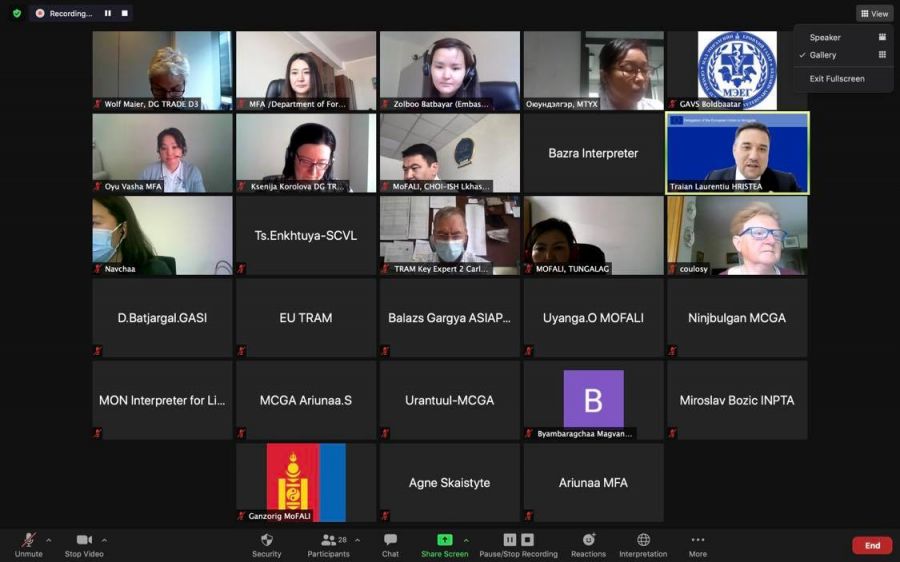 Ulaanbaatar/MONTSAME/. According to a decision to establish a Mongolia-EU dialogue on sanitary and phytosanitary related issues, a Mongolia-EU subcommittee on trade and investment under the Mongolia-EU Joint Committee held its first meeting on June 21.
In 2020, Mongolia submitted a list of 70 products of 18 types of animal and plant origin to the European Commission for export to the EU. For instance, it is deemed possible to export items including sea buckthorn, sea buckthorn products, bio-fertilizer made of sheep wool, cedar nuts, cosmetics, leather, wool, cotton, yak wool, wool of young camel, animal intestines and by-products as well as others to EU, and increase their exports.
The dialogue on sanitary and phytosanitary related issues focuses on exchanging views on the requirements for exporting these products to the EU market and relevant regulations, cooperating and resolving the pressing issues in export.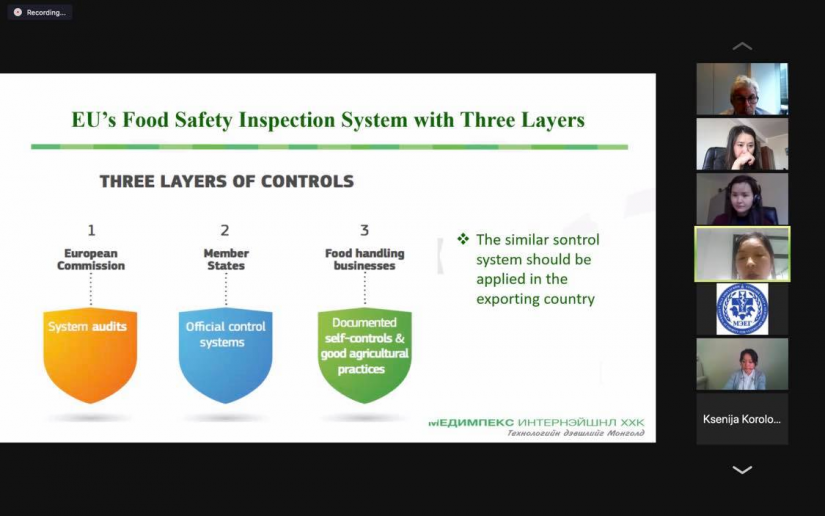 The dialogue brought together corresponding officials from Mongolia's ministries and agencies such as Ministry of Foreign Affairs, Ministry of Food, Agriculture and Light Industry, Specialized Inspection Agency, as well as EU Ambassador to Mongolia, officials from the European Commission Directorate-General for Health and Food Safety and representatives of TRAM project team.
The dialogue is to be semiannually organized and will focus, in the first instance, on improving the control plan for medicinal and pesticide residues in intestines and honey in accordance with EU market requirements, as well as clarifying the hygiene requirements for the export of certain products such as sea buckthorn and sheep wool fertilizers.