How can proper home insulation benefit you and your family?
Society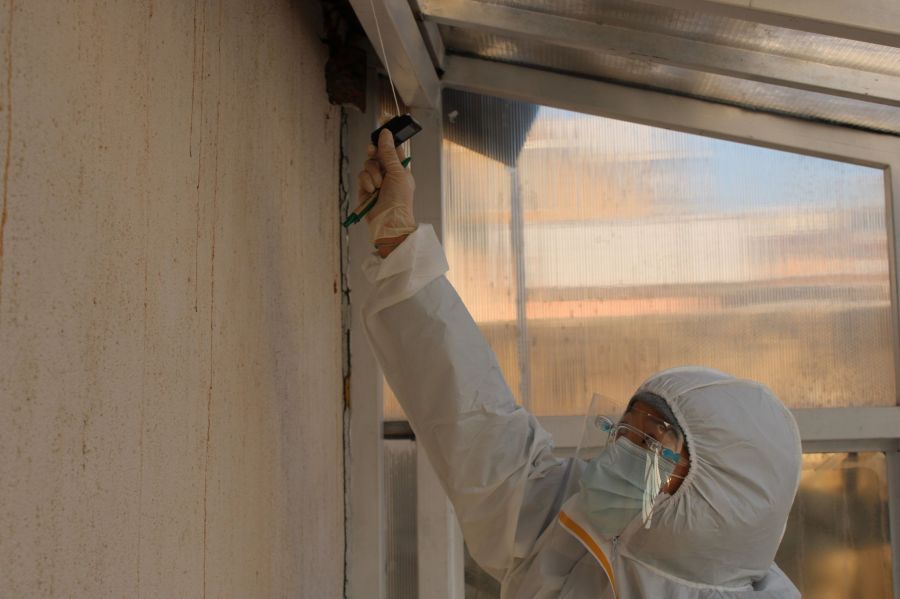 "Fully insulating our house was a great decision in terms of saving money and improving comfort at home," says Ms. Enkhtsetseg G., resident whose house was fully insulated fully by the EU funded Switch Off Air Pollution (SOAP) project.
Recent monitoring by the SOAP project team found that fully insulated households use 2.5 times less fuel than uninsulated households. These savings are significant as they would allow families to reinvest in their homes or children.
The SOAP project conducts winter monitoring among ger district households in Ulaanbaatar to measure heat loss and to raise awareness on the importance of proper insulation. Winter monitoring includes a variety of measurements such as indoor air quality and CO2 emission derailed from fuel consumption and so forth. The households usually use traditional stoves or electric heaters or traditional stoves and electric heaters together to heat their houses.
"After full insulation, we have decreased the frequency of lighting a fire in the stove and consuming fuel at home by a great amount so that we have switched to electrical heating. This has impacted our lifestyle positively as well as causing less stress related to the keeping the stove fueled and house warm" says Mr. Munkhzul B., another resident whose house was fully insulated his home.
The Winter Monitoring Activity conducted between 2019-2020found that 30 percent of households which fully insulated their home under the project, have now fully switched to electric heating. Aside from saving money, this also has a positive impact on improving the indoor air quality of the house.
The monitoring found a significant reduction in the the number of times insulated households had to light fires in their stove per day. As well, the report shows that the daily fuel consumption and expenditure on fuel was reduced by 50%. Then they started using the money saved for other necessities, including food.
"Burning less fuel at home in repetitions and in size keep the air in the house much cleaner, which affects our health positively and increases the comfort since it extends the warmth at home. After the full insulation, we don't feel the sudden changes in the indoor air temperature anymore, making it really comfortable for us," emphasizes Mr. Erdenebileg A., another resident.
Here are the first and second winter monitoring reports for you to see and read the process in details. The SOAP team completed their third year of winter monitoring in March. The team monitored 45 households over three months. The households were classified into three different categories, which are properly insulated, self-insulated and not insulated households.
The results of this measurement confirm another interesting fact, which shows that proper personal habits of regularly ventilating can not only positively affect the health of the family members but also improve indoor air quality of the house.
"Being able to show the significance of the proper insulation through winter monitoring activity was very interesting task for me. For example, the insulation does not only decrease fuel consumption crucially in the house, but also lowers sudden indoor temperature variation, which makes resident more comfortable to be in the house," said Ms. Otgonzul E., Technical specialist of the SOAP project.
With improved insulation, households felt increased comfort at home, meaning, families stayed home happily and comfortably during the COVID-19 lockdown.
The winter monitoring activity is conducted under the Switch Off Air Pollution project. The project aims to contribute to the reduction of the air pollution in Ulaanbaatar by properly insulating detached houses with the aim of reducing energy consumption.
About Switch Off Air Pollution:
Co-financed by the Switch Asia programme under the European Union, with additional support from Abbe Pierre Foundation, Czech Development Agency and the French Development Agency; the Switch Off Air Pollution project is being implemented by Geres Mongolia, in collaboration with Building Energy Efficiency Center of the Mongolian University of Science and Technology, Mongolian National Construction Association and People in Need INGO during the 2018-2021 period.
Project website - www.dulaalga.mn
About Geres Mongolia:
Geres is an international NGO with expertise in energy and development, with over 40 years of experience in Europe, Africa, and Asia improving living conditions of the people and fighting against the impacts of climate change.
Phone: + (976) 95007392, Email: mongolia@geres.eu
Web: https://www.geres.eu/en/our-actions/countries-of-intervention/mongolia/
Facebook: https://www.facebook.com/geresmongolia2010/
About Building Energy Efficiency Centre:
Building Energy Efficiency Center of the Mongolian State University of Science and Technology aims to adopt new technologies related to energy efficiency and its main activities are testing, studying, training people involved or interested in energy efficiency matters. Its energy efficiency certification scheme will be enriched through the course of the action.
Phone: + (976) 99033553, Email: beecmongolia@gmail.com
Website: BEEC.MN
Facebook: BEEC | Facebook
About Mongolian National Construction Association:
Mongolian National Construction Association is the leading professional organization in the construction sector, bringing together some of Mongolia's largest national developers, recognized nationally and internationally, performing some government functions, and operating in the construction sector. The Association promotes public-private partnerships by advocating for policy, legal and economic reforms in the construction sector, representing the interests of its member organizations within the law, and supporting micro-small and medium-sized enterprises (SMEs) in the construction sector.
Phone: + (976) 7011 1515, Email: geres_pc@mnca.mn
Web: http://mnca.mn/
Facebook: www.facebook.com/www.mnca.mn
About People in Need INGO:
With the main goals of saving lives, protecting dignity, empowering people and supporting sustainable living, PIN established a permanent presence in Mongolia in 2011. Today, apart from providing emergency relief, PIN builds the capacity of cooperatives, civil society organizations and local authorities, supports sustainable living, strengthens higher education, promotes environmental protection, and raises awareness about air pollution.
Phone: + (976) 70111501, Email: info.mongolia@peopleinneed.cz
Website: Help with us - People in Need (clovekvtisni.cz)
Facebook: People in Need Mongolia | Facebook
* * *