More businesses resume, shopping centers and markets to fully open May 22
Society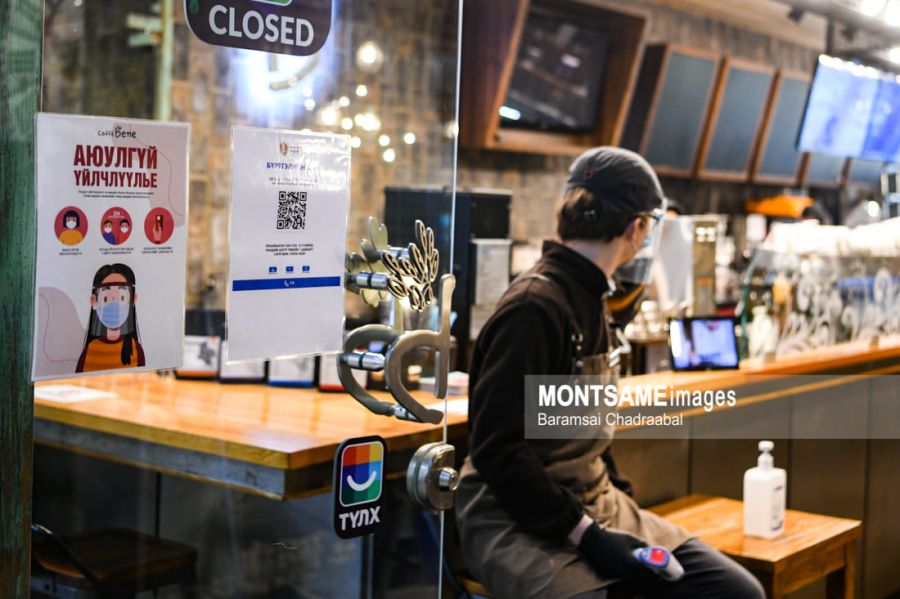 Ulaanbaatar /MONTSAME/. The Government of Mongolia has lifted the strict lockdown measures under the Red Level of emergency regime, which was imposed between April 10 and May 8, and the country has transferred to the Orange level emergency regime since May 8. Essential businesses and organizations of a total of 18 categories have remained fully or partially restricted under the Orange Level with a view to curb the spread of COVID-19 community infections.

Beginning from May 15, Saturday, four types of businesses and organizations that had been closed were additionally allowed to reopen in line with the decision of the State Emergency Commission. These are:
- Coffee shops with /at half capacity/,
- All types of training centers /limited to a maximum of 10 people/
- Fitness centers, gyms /at half capacity/,
- Swimming pools /at half capacity/.
The businesses reopening must choose to serve customers who received the second dose of COVID-19 vaccines at least 14 days earlier or those who had already recovered from COVID-19. The proof of vaccination is available on E-Mongolia, the government's digital service platform.
In addition, inter-city movement is expected to become open to all fully vaccinated passengers from May 22 and travelers will no longer be subject to show approval from emergency commissions of rural aimags of destination.
At today's meeting of the managerial staff of Ulaanbaatar city administration, it was also decided to ensure preparations to reopen non-food retail sections of some busiest indoor and outdoor markets and shopping centers in Ulaanbaatar, such as Narantuul, Kharkhorin, New Sunday, Sunday Plaza, Night Market, Dunjingarav and Bumbugur on May 22.