'The Life & Legacy of Chinggis Khaan' opens in Oregon Museum
Art & Culture
Ulaanbaatar/MONTSAME/. An exhibition 'The Life & Legacy of Chinggis Khaan' opened on October 24 at Oregon Museum of Science and Industry in Portland, Oregon, the U.S.

It is a large exhibition with rich exhibits, covering the two storeys of the Oregon Museum and will be open to the public until February 15, 2021.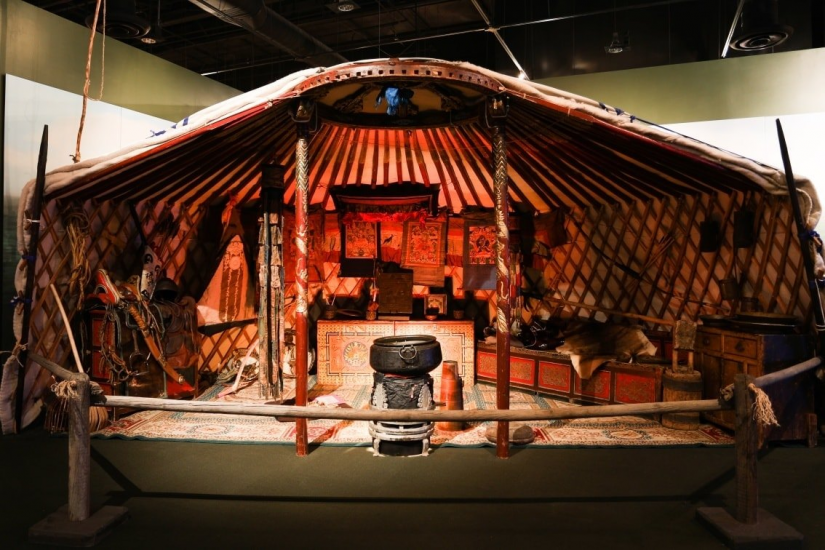 The exhibition consists of six sections, including 'Grasslands,' 'Walled city,' 'Silk road' and 'Strength of Mongols'. For instance, 'Grasslands' section aims to show the daily lifestyle of the nomads and the times when Chinggis Khaan was expelled from his enemies. Visitors are available to visit the Mongolian 'Ger' erected in this section.
'Strength of Mongols' section is to show the early years of a world-famous cavalry leader who united scattered Mongolian tribes. The section reveals the equestrian culture and weapons used that time.
In the 'Walled city' section, visitors can see the history of the prosperity of arts, culture and various religions in Kharakhorum, the capital of the Mongol Empire, and the changes in their way of life.