China donates humanitarian aid to Mongolia to fight coronavirus
Politics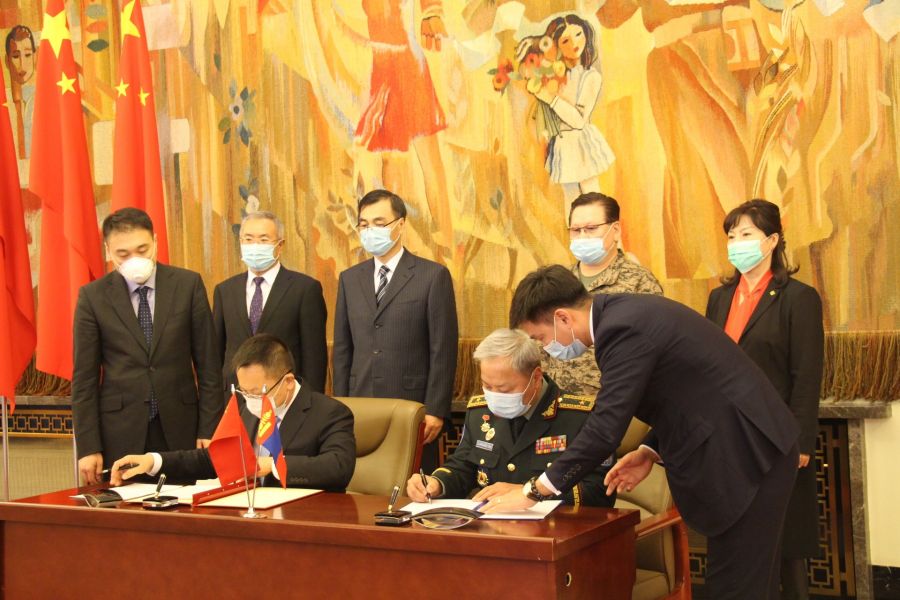 Ulaanbaatar /MONTSAME/ On March 28, China granted humanitarian assistance worth 830 thousand Yuans to Mongolia for its effort to combat the Covid-19. The assistance consists of medical items, including 5000 rapid test kits to detect the novel coronavirus, 500,000 disposable face masks, as well as disposable protective overalls and gloves.

At the ceremony, Chinese Ambassador to Mongolia Chai Wenrui emphasized, "The outbreak of coronavirus infection has become a serious challenge to the worldwide. The people of China, under unified management, could curb the epidemic within the country".
"The government and people of Mongolia have teamed up with us and have contributed tremendous emotional and material support. Our today's success is inseparably connected with the support of Mongolians. The Mongolian government can combat the Covid-19 and prevent its spread within the country," said the Ambassador, expressing that the government and people of China will be together with the Mongolians in the fight against the disease.
For his part, Deputy Prime Minister U.Enkhtuvshin expressed gratitude to China for the assistance and said that medical items would be provided to civil servants who are working against the infection.

"We are pleased that the government and people of China could control the Covid-19 epidemic and have cured a thousands of patients with coronavirus. It gives the Mongolian government and people confidence that we can curb this infection," said Deputy Prime Minister U. Enkhtuvshin.
The document of transfer of humanitarian assistance was co-signed by First Deputy Head of the National Emergency Management Agency, Brigadier-General G.Ariunbuyan, and by Commercial and Economic Counsellor at the Chinese Embassy Song Xuejun.