Kuwait: The home of oil
The Mongol Messenger
This year marks 45th anniversary of the establishment of diplomatic relations between Mongolia and the State of Kuwait. The friendly relations and cooperation between the two countries have been expanding since its establishment of diplomatic relations. Within the framework of the anniversary, some journalists of Mongolian press and media organizations visited Kuwait between February 16-23.
The diplomatic relations between the two countries was established on June 17, 1975. Mongolia opened its embassy in Kuwait in 2009, while the State of Kuwait opened its embassy in Mongolia in 2010.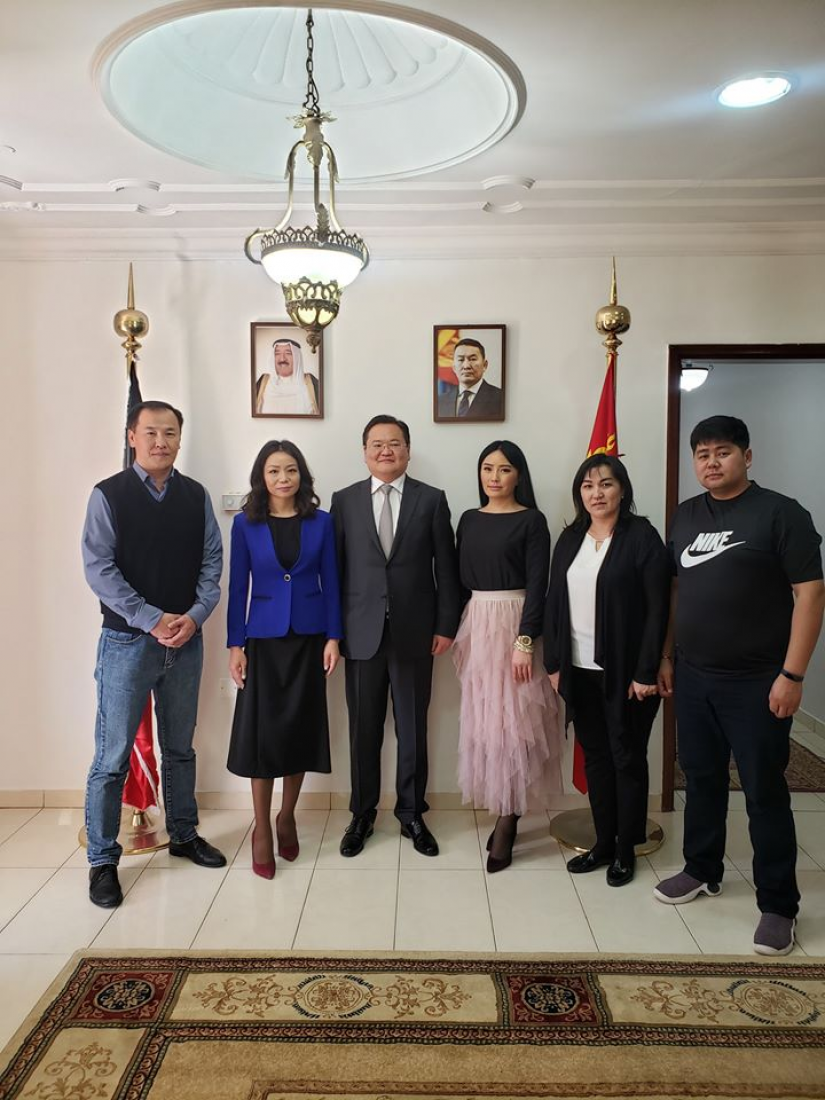 From Mongolian side, non-resident Ambassador of Mongolia to Kuweit were K.Sairaan in 1998-2001, Ch.Bold in 2003-2006, D.Bayarkhuu in 2009-2010. While K.Sairaan in 2010, S.Enkhbat in 2013 and Z.Chintushig in 2017 presented their letters of credence respectively.
As for the Kuwaiti side, the Ambassadors Mubarak Al-Sekhaijan in 2010, Khalid Al-Fadhli in 2013 and Mohammad Faisal Al-Mutairi in 2018 presented their letters of credence.
The Ministries of Foreign Affairs of Mongolia and the State of Kuwait established the Memorandum of Cooperation in 2007.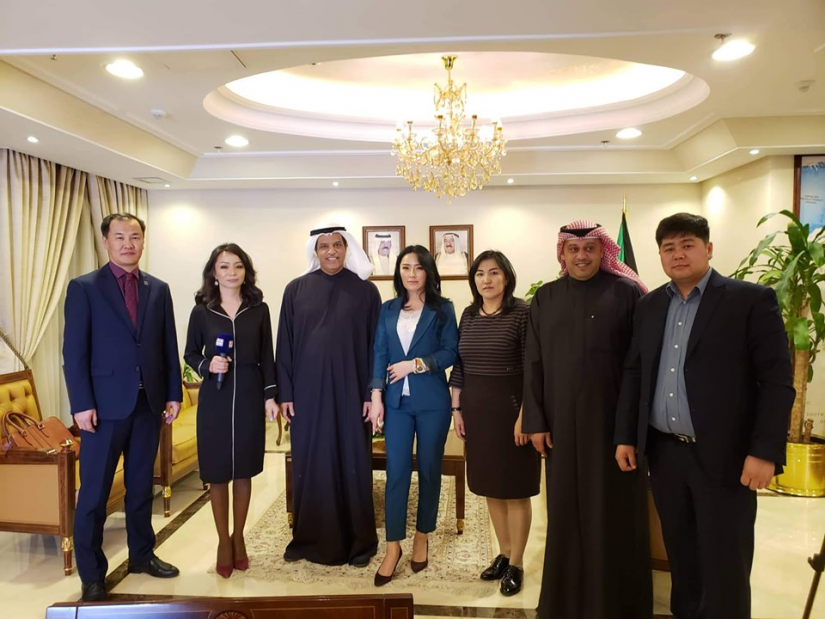 Culture, customs, tradition, religion and lifestyle of any nation are always attractive. The day we arrived in Kuwait was Sunday but it was a working day for the locals, which made us want to know more about this country. There is 5 hours' difference between Mongolia and Kuwait.
When we got off the plane, it was breezy, the grass was yellow and dry as if we were in Mongolia in fall. Kuwait has only summer and winter. Now is the winter season in Kuwait and it was around +20 C during our visit.
The Ministry of Information of Kuwait and TV studio were the first places for us to visit. The media industry of Kuwait seemed different from the industry of Mongolia. An Information Ministry was established as the most important way to integrate the information sector with foreign policy and to increase tourism. The ministry runs its operation in a very broad scope, having many branches in which state and private media all belong to it. The main purpose of media is to get trusted information from their sources and to inform the world about their country. It broadcasts 24 hours a day in Arabic and English, and has cooperation with major media outlets in the world. All publicly available information is transmitted under state control. There are 28 TV channels including state-owned and commercial ones and 7 newspapers.
National Assembly of Kuwait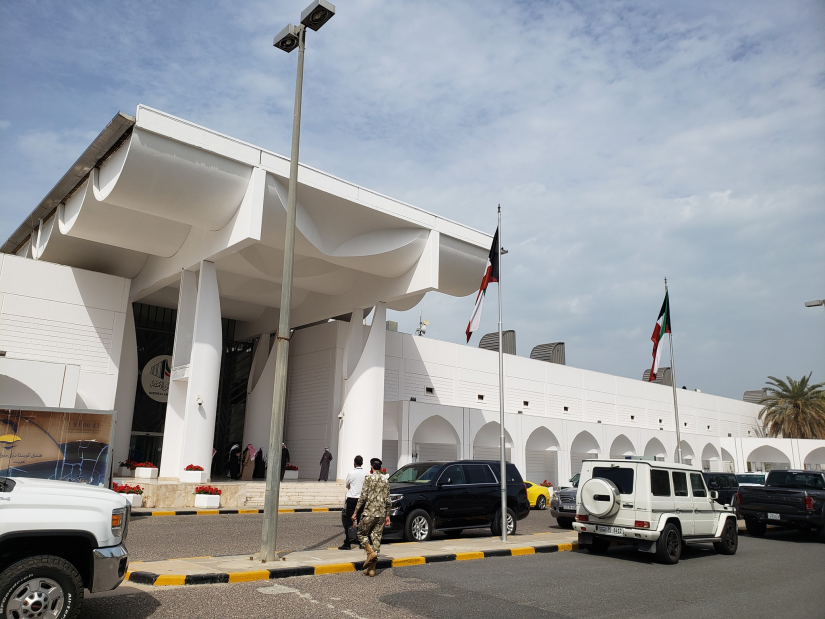 We had a chance to see how the assembly works. Apparently, no videos or photos were allowed inside. The National Assembly has 65 seats. Of these, 50 members are cast by majority vote in the multi-seat constituency. The remaining 15 members are Government members. The members of the National Assembly are elected for a term of four years. Of the 50 members of the parliament, 20 were from the previous parliament and 30 are new.
And from the 13 female candidates, only one candidate Safa Al Hashem was elected as a member. Marzouq Ali Al-Ghanim has been chairing the National Assembly since 2013.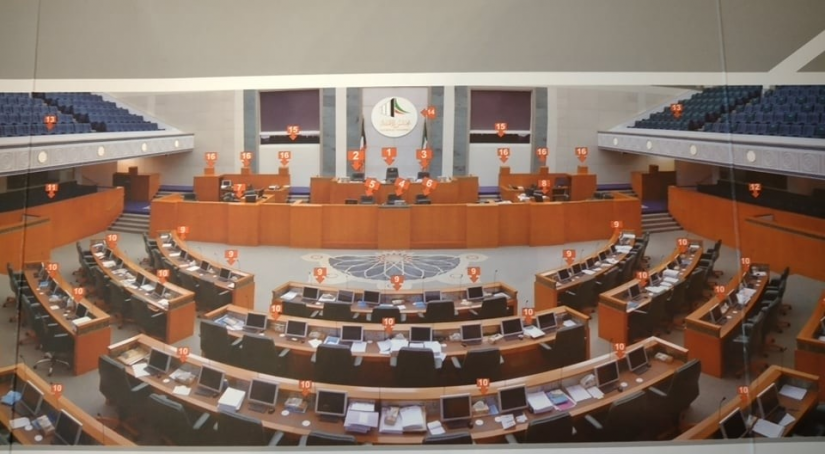 Sabah Al-Khalid Al-Sabah was appointed Prime Minister on November 19, 2019.
The Emir has the right to appoint and dismiss the Prime Minister. Government members are appointed by the Emir as proposed by the Prime Minister. Kuwait has a constitutional monarchy. There is no political party but they have factions. The National Assembly has spring and autumn session like we have in our Parliament. Elections occur every 4 years.
The most expensive gas price equals to 800 MNT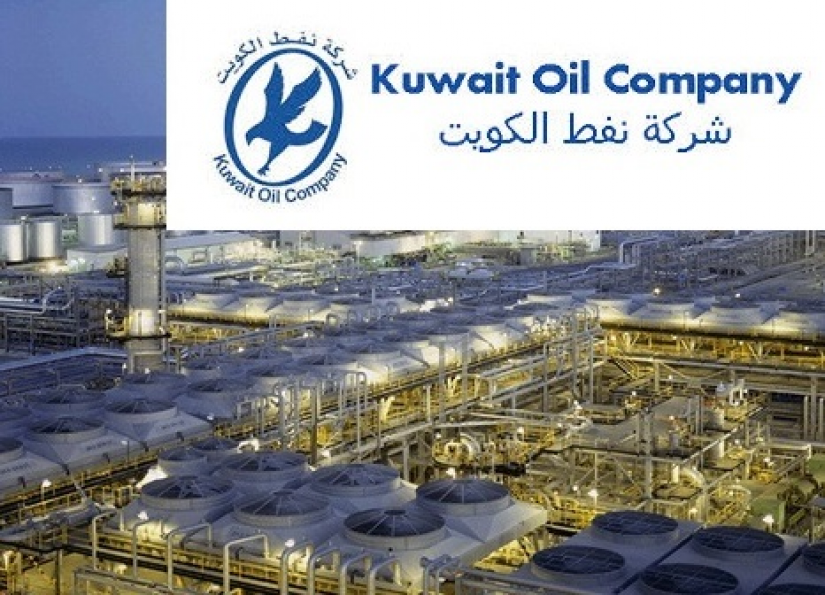 In 1934, an English-American joint venture called the Kuwait Oil Company (KOC) was established, and started oil exploration. In 1938, it was discovered that it had huge oil reserves, but it was not used until 1946 due to the World War II.
After the war, Kuwait began to use oil intensively since 1950's. Sheikh Abdullah III Al-Salim Al-Sabah ruled the country from 1950 to 1965, and was called the "Sheikh of Oil". On February 25, 1961 he was consecrated the title Emir and this day serves as the national holiday of the country.
What amazed us the most was the fact that Kuwait produces 6,000 liters of oil per second. Perhaps that is why there is a phrase,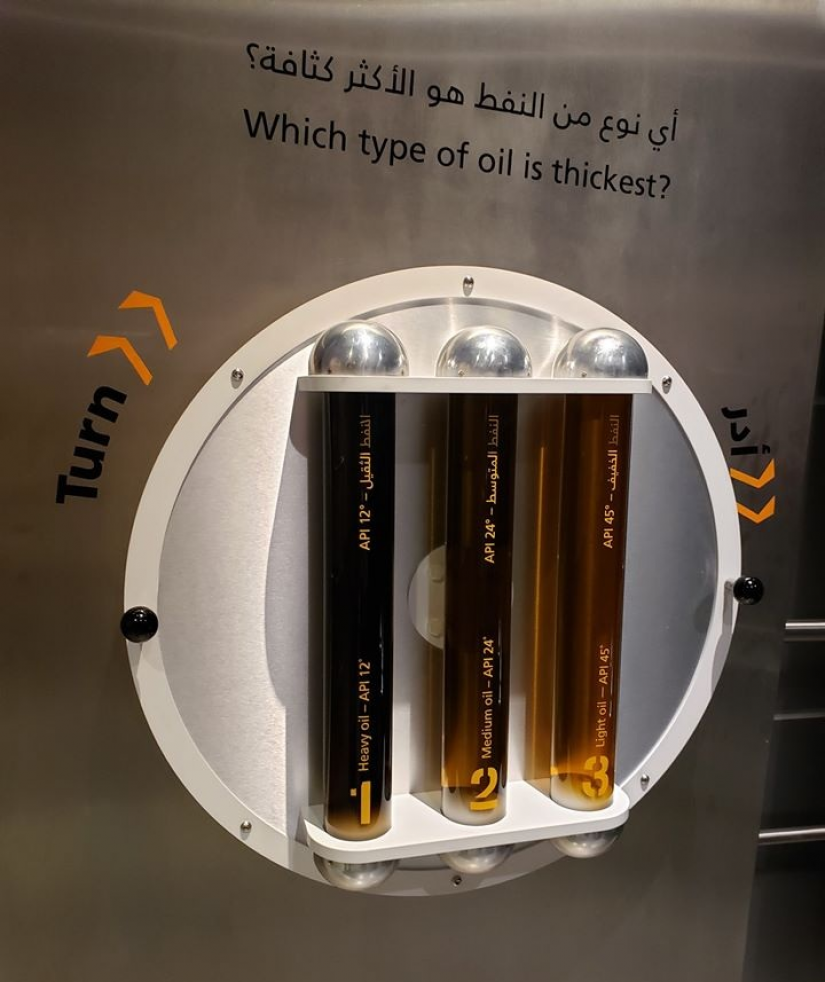 "People in the Arabian Gulf were born to live, not to work". The most expensive liter of gas price equals to MNT 800.
The economy of the country is backed by oil and oil products sector, accounting for more than half of GDP, 94 percent of export revenue and 90 percent of budget revenue.
Its natural resources are oil and natural gas. The proved oil reserves are 102 billion barrels, which makes up 8.5 percent of the world's oil reserves.
The petrochemical industry has highly developed among the industrial sectors. The country also has developed shipbuilding and repairs, water treatment, food and construction materials, paper processing, cement and pharmaceuticals industries.
They guarantee the lives of their future generations by retaining 10 percent of the profits from oil reserves to a foundation. There is also a Kuwait Investment Fund which contributes to the budget and gains income by making investments, providing concessional loans, and buying shares of the world's largest companies to get dividends.
Kuwait is not only a major international investor, but also a large lender. As of today, Kuwait has granted Mongolia loans worth USD 78.04 million and provided donations of USD 17.5 million.
With the help of Kuwait's donations and loans, Mongolia has built 411 km road between Darkhan-Erdenet, 146 km between Erdenet-Bulgan-Unit, 88 km between Unit-Tarialan and Taishir hydroelectric power station.
An agreement was established between the Government of Mongolia and the Kuwait Fund for Arab Economic Development to provide USD 8 million for the National Burn Center construction project in 2017, USD 3.5 million for the Undurkhaan airport upgrade project in 2018, USD 500,000 during the 1999-2000 dzud disaster, and USD 274.835 was provided for the construction of a 35-family apartment for the flood-affected families in Bayan-Ulgii aimag in 2017.
Since 2011, Kuwait has made the investment of USD 490,000 to Mongolia.
Figures in the table are in USD
| | | | | | | | |
| --- | --- | --- | --- | --- | --- | --- | --- |
| Trade turnover | 2013 | 2014 | 2015 | 2016 | 2017 | 2018 | 2019 |
| Export | - | 69.2 | 102.7 | 138.1 | 104.5 | 37.9 | 34.6 |
| Import | - | 4.8 | - | - | - | 8.5 | - |
| Total | 0 | 74 | 102.7 | 138.1 | 104.5 | 46.4 | 34.6 |
Products imported from Kuwait to our country include household plastics, tents, linen, mattresses, bedding and furniture while Mongolia exports a variety of goods, such as rugs and textiles to Kuwait.
The Grand Mosque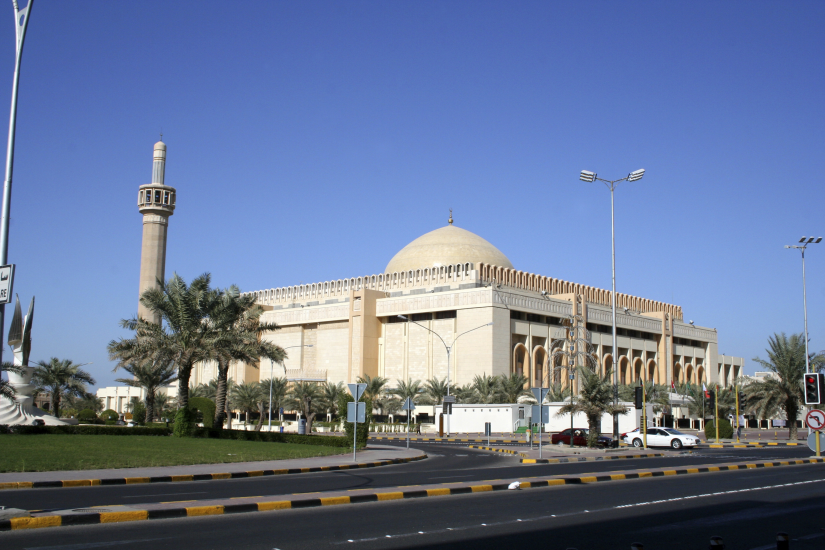 The Arabian Peninsula is a mysterious place where its religion and culture are closely interconnected. We got to see the Grand Mosque which is located in the heart of the city. It is an official mosque in Kuwait and the only place that the religious holiday called the month of Ramadan takes place.
With the total area of ​​46,000 square meters, the Grand Church is internationally renowned for its Islamic architecture and has become one of the most important attractions in Kuwait. The construction of the building began in 1979, and seven years later, in 1986, it was completed with a cost of about 14 million KWD. With a total of 144 windows, the entire room is lit by natural light.
During Ramadan, not only "Grand Mosque", but also its surrounding park, parking lot and even nearby streets become a convenient worship space for hundreds of thousands of people. Only the people wearing national costumes of Kuwait is allowed to enter the church.
The national costume is a symbol of pride for the Arab people and also has a dual meaning, for convenience and for religion. Men wear loose clothing made from cotton to the ankle and are called Kandora or Dishdasha.
As for the women, they wear long black cloak, often referred as Abaya, wearing black towels and Shayla over their heads. Some women simply wear a Niqab, a face veil covering all but the eyes.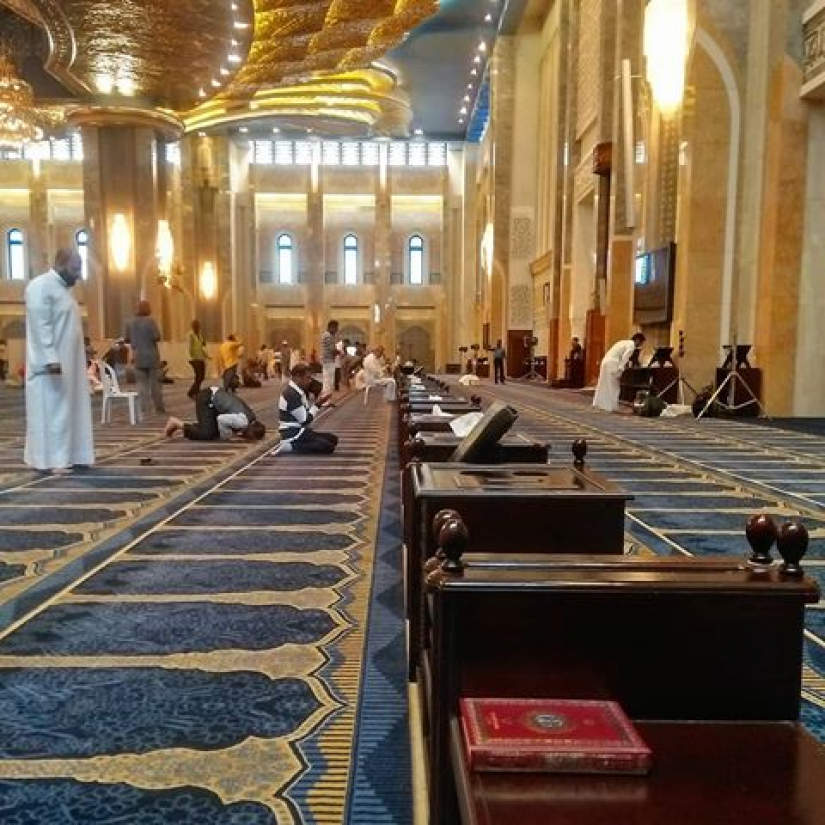 The men change their clothes 3-4 times a day, that might have been the reason why we never saw a single person wearing dirty clothes on the streets.
One of the symbolic buildings of Kuwait is the Kuwait Tower. Officially opened in 1979, it is considered a contemporary tourist attraction and one of the most beautiful buildings in Kuwait. The main tower is 187 meters high with a restaurant and a water tower, and at the altitude of 123 meters it has a globe for the view of the entire city. The globe rotates every half an hour, giving you a glimpse of the city of Kuwait. The second tower is 145.8 meters high, while the third is to regulate the flow of light and to illuminate the other two towers. At the bottom of the tower, there is a fresh water storage.
Kuwait has a population of over 4.4 million. 31 percent of the country's population is Kuwaiti, and the rest is Arab, Asian and African. More than 70 percent of the population is Muslim, 17 percent is Christian and the remainder belongs to other religions.
When Kuwaiti relocate to a new place, they first build their own pilgrimage church, and then build their own home.
Foreign nationals are not allowed to own a land or an apartment. Moreover, they are not allowed to obtain Kuwaiti citizenship. If the Kuwaiti woman marries foreign national, the husband and their children will not be naturalized. But if the Kuwaiti man marries a woman from another country, she will be given a Kuwaiti citizenship, and the child will also become a Kuwaiti citizen.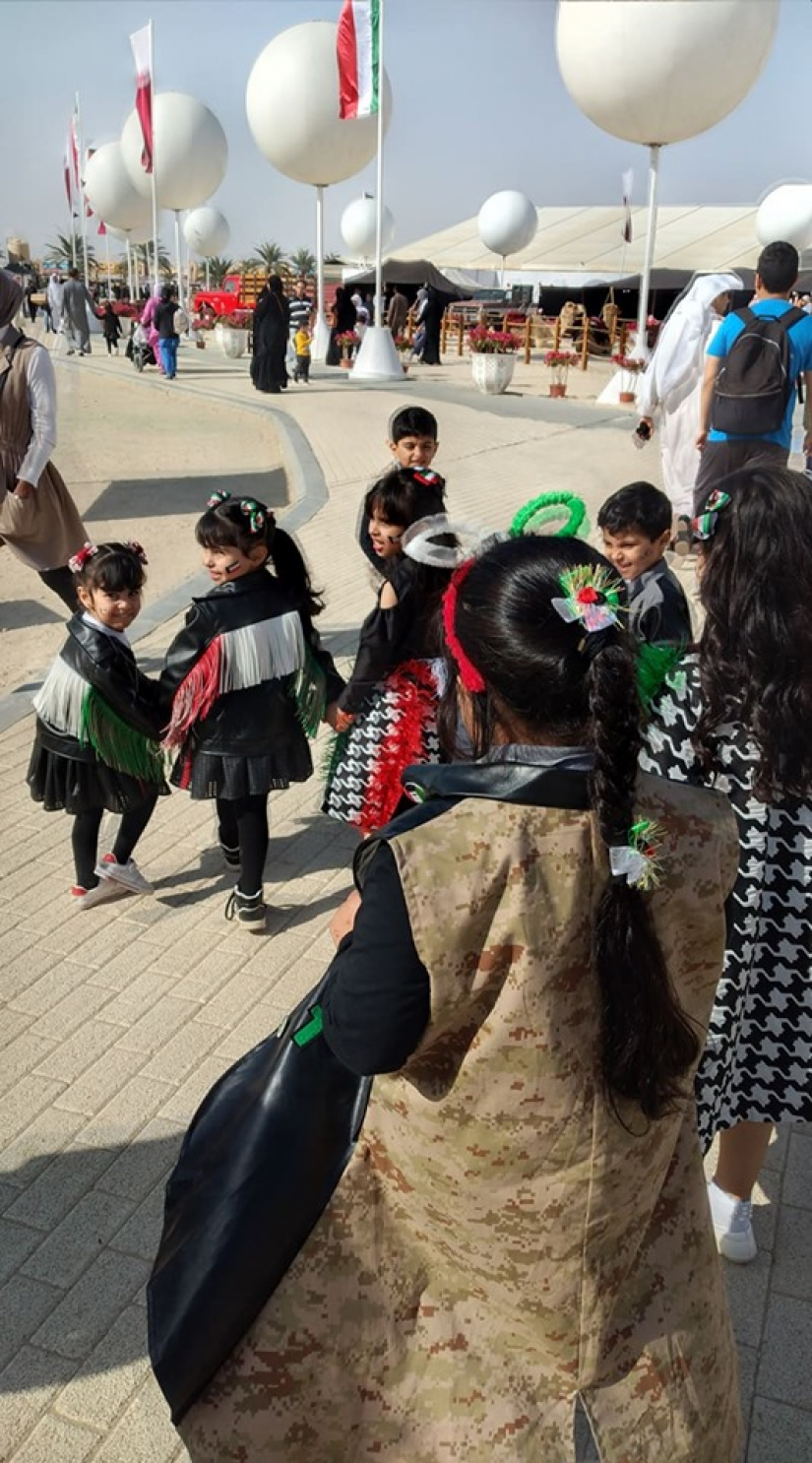 Kuwaiti people pay special attention to the education of their citizens. They often tend to educate their children mainly at high ranked foreign universities. Education and health services are free in the home country.
Kuwait has a Ministry of Youth. People in the working-age occupy 73 percent, children under 14 more than 25 percent and people over 65 make up 3 percent of the population. The life expectancy is 77 and over 90 percent of the population are literate.
Household electricity and water are free to its citizens, without VAT.
Foreign workers who works in service sector receive a salary of USD 500 while a Kuwaiti person earns a minimum of USD 4,500 on monthly basis. Every family in Kuwait has a housekeeper and a baby-sitter. State grants are available for new marriages and building new homes.
During the working days, government agencies are open from 8 am to 2 pm, and some international organizations operate from 7.30 to 15.30. It runs until Thursday and Friday is a worship day nationwide. After 14.00 no meetings or events are allowed to be held. The executives in every field are mainly consist of the Kuwaiti citizens and the people from different countries usually work in the field of services and infrastructure. Workers from western countries are often invited to work in special sectors.
The country has a very strict policy on citizenship and its visa requirements are relatively high for foreign nationals. For Mongolians, diplomat and official passport holders are not required to obtain a visa, but citizens with a normal passport is required to obtain a visa to enter the country. There are 16 Mongolian citizens permanently residing in Kuwait besides two students, studying there.
Five students are eligible for the scholarship on a contractual basis from the Arabic Language Center of Kuwait University (KU).
The Kuwaiti dinar is the highest valued currency in the world
The Kuwaiti dinar (KWD) is the highest valued currency in the world. 1 KWD equals to 9050 MNT.
A minimum of cash equal to MNT 450-500 thousand can be withdrawn from ATM, and there is no limit for the more amount.
Within the territory of Kuwait, only their national currency which is KWD is allowed. It costs only 30 dinars to convert USD 100.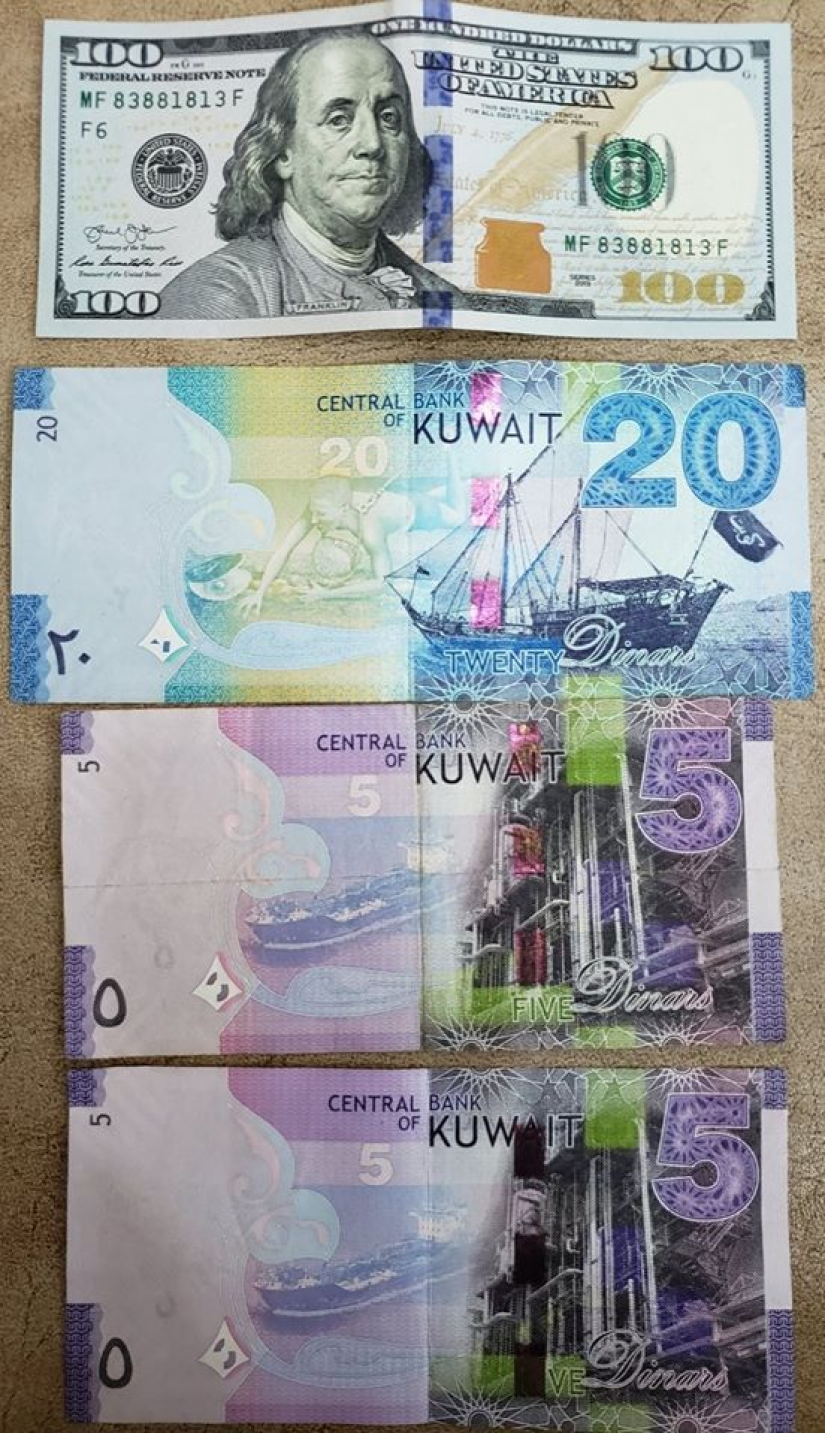 Depending on the weather conditions, the month of Ramadan starts in April. The weather is hot especially between June-August and it reaches + 53 ° C. At this time, more than 60 percent of Kuwaitis travel to temperate countries. According to the latest data, it is estimated that Kuwait citizens spend USD 1.5 billion on their travel annually.
One of the forbidden things in the country is the alcohol and alcoholic beverages. It shall not be used at any occasions and they do not import any types of it.
And another amazing thing is that there is no theft at all. The words thief, or theft, is rarely found in their vocabulary.
The country is able to provide highest comfort to its citizens, visitors, tourists, employees, service people and servants. They seemed very friendly and calm people as I noticed in my 8 day- stay in this country.
A.Sarantsetseg