Parliament Speaker and Central Bank Governor meet with businesspeople
Economy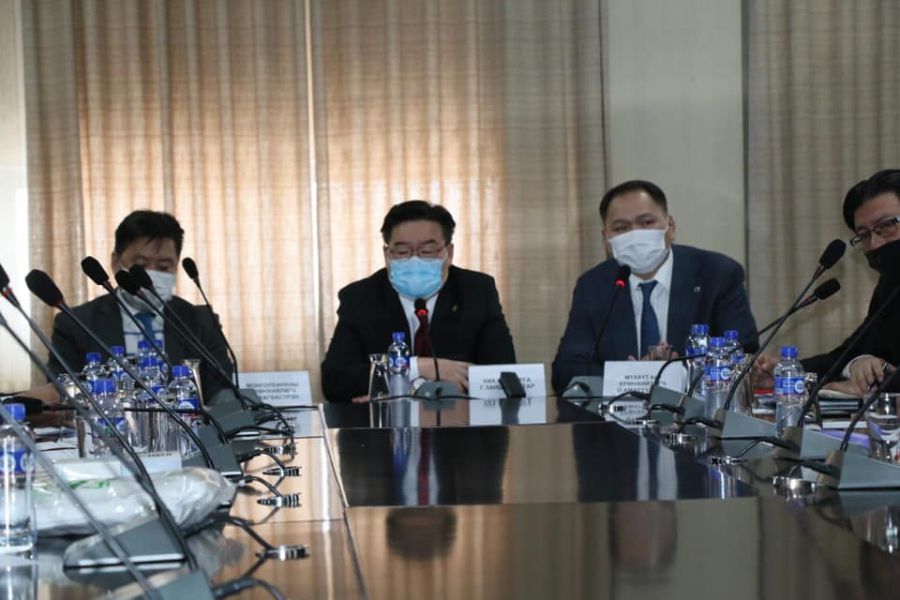 Ulaanbaatar /MONTSAME/. On February 18, Parliament Speaker G.Zandanshatar and Governor of the Bank of Mongolia B.Lkhagvasuren met with representatives of some domestic business companies to discuss about challenges arising due to suspension of schools and public activities and restrictions in border movement amid coronavirus outbreak in the world.

The businesspeople present at the meeting were expressing their requests to apply import tariff exemptions or delays on raw materials for face masks, and essential food items, and facilitate customs clearance for quicker transportation. Also, they were asking if there are any possibilities to postpone the loan interest payments and increase currency reserves.
Some representatives of the country's largest food companies, including 'Ogooj' LLC CEO Ts.Tumengerel and Ulaanbaatar Guril LLC CEO O.Dorjkhand were saying that the companies hold emergency stockpiles enough for one to three months. However, the current regime of border closure is raising the possibility of supply shortages, and certain exemptions from customs tariffs and duties will allow keep the prices stable, the CEOs said.
The Mongolian National Chamber of Commerce and Industry have been meeting regularly with business companies to hear their suggestions and requests.
Parliament Speaker G.Zandanshatar thanked the companies for putting their efforts against price surging and pledged to study their requests.