Credit rating agency to be established
Economy
Ulaanbaatar /MONTSAME/. The Financial Regulatory Commission (FRC) is working in partnership with the Japan International Cooperation Agency (JICA) on diversifying financial instruments to develop the capital market of Mongolia.

A project, 'Capacity Building for Capital Market in Mongolia' is being implemented in the framework of the partnership. The project was introduced at a discussion organized by FRC under the theme, 'Development of Corporate Bond Market, and its Regulatory Environment'. At the discussion, Chairman of the Mongolian Association of Securities Dealers B.Ulziibayar informed about the plans to establish a credit rating agency in partnership with the Insurance Association of Mongolia and commercial banks. She also said that they are working on making the loan database accessible for underwriters and broker companies, and making amendments to the package law on taxation.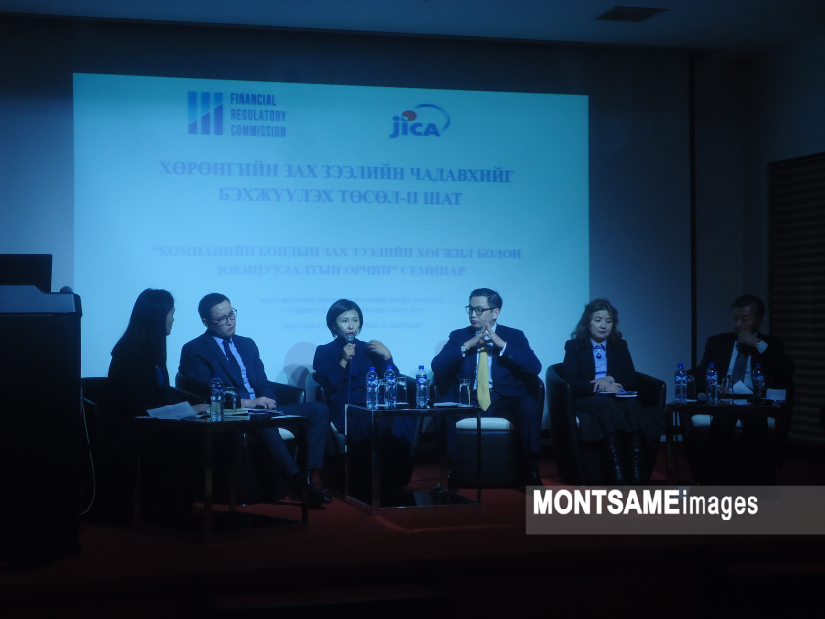 Noting the high service fees for corporate bonds specialists and economists, and insufficient development of the credit rating system, the participating specialists and economists highlighted that the procedure and relations for issuing bonds without offering to the public have not been appropriately reflected in the corresponding law and regulations.
For this reason, Phase II of the 'Capacity Building for Capital Market project, is focusing on the capital market, and specifically the corporate bond market. The project being implemented by JICA is to continue until February 2022.