Education reform movement aims to change existing system in eight years
Society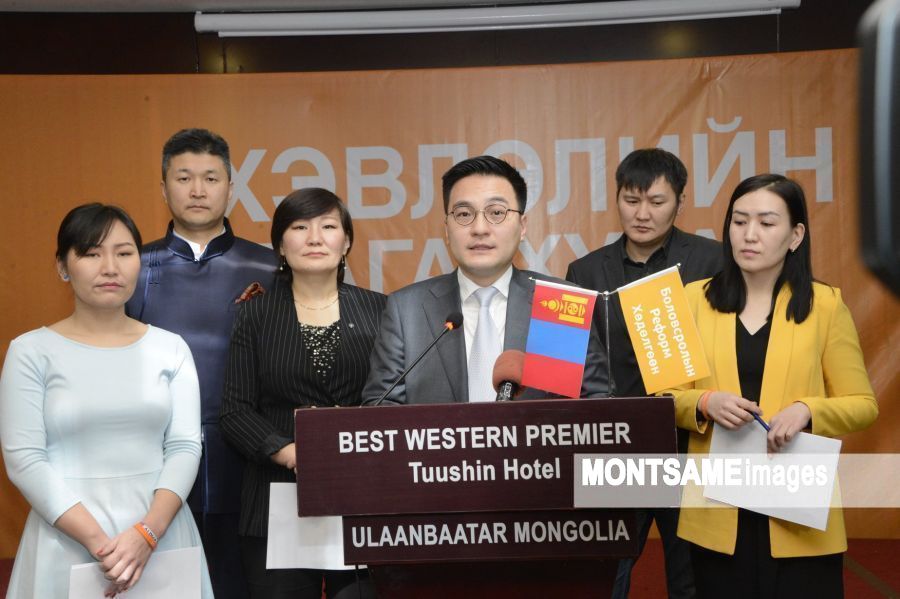 Ulaanbaatar /MONTSAME/. A non-government organization 'Education reform' was formed to launch the education reform movement in Mongolia.

Board of Directors of the Mongolian University of Science and Technology Dr. Prof D.Badarch, former dean of the Mongolian State University of Education B.Jadamba, education studies scholars B.Orkhon and Z.Enkhmunkh, economist U.Ganzorig, journalist and editor-in-chief of Ikon news site Ch.Bolortuya are among the people took the initiative to lead public education reform movement.
Several world ranking studies showed that education in Mongolia is lagging behind the world. For instance, Mongolia was ranked 139th in the Global Competitiveness Report 2019 by the World Economic Forum in terms of its high-skilled workforce and also placed at 101 in the Human Development Report of 2019.
Moreover, the General Entrance Exam results demonstrated the reality of educational inequality in Mongolia. Large disparities were noticed among graduates of public and private high schools. To make matters worse, various poverty indexes displayed higher poverty rate among uneducated people as it has been found that 52.8 percent of uneducated people are living in poverty as of 2018.
The educational reform movement will seek to separate the educational industry from politics, develop value-based education and student-centered and digital and technology based learning, improve teacher education and their employment opportunities and promote parent engagement in children learning. The movement leaders believe that the education reform can be achieved within the next 8 years and one of the first actions they are willing to do is a forum of educational scholars and professionals to embark on the education reform.
Another study by the Sant Maral Foundation that unemployment, livelihood and poverty were the highest public concerns in 2019. The movement leaders consider that the education reform will pave the way for poverty reduction and livelihood improvement.

Despite the fact that the government reform has been underway since 1990, the country's education-related programs do not reflect any education research and are heavily influenced by political parties and their short-term goals.
Ms.Ch.Bolortuya, Editor-in-chief of one of the leading news websites in Mongolia ikon.mn that has been unveiling various studies in the educational industry in the last two years, said the Educational Evaluation Center at the Ministry of Education, as a primary government agency to provide evaluation of academic credential and the Institute for Education Research have been hiding the truth behind the high school education quality for a long time.
A research on the quality of students performed in 2018 by the Educational Evaluation Center showed that average grade of high school students was unexpectedly lower, especially in subjects of Mathematics, Mongolian Language, English Language. The average grade lowered to 27-30 percent (out of 100 percent) in different subjects gradually since 2000.