Prime Minister works in Gobisumber aimag
Politics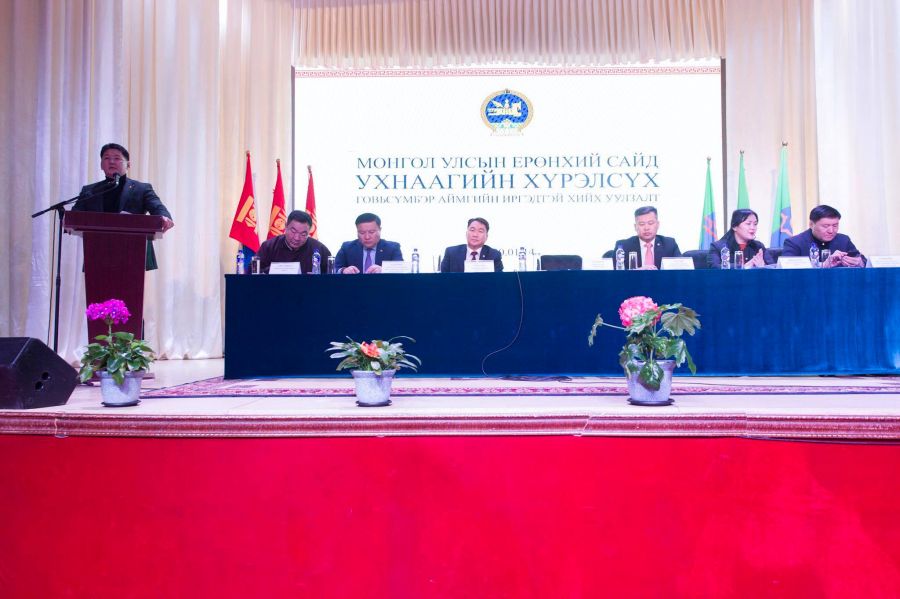 Ulaanbaatar /MONTSAME/. The Prime Minister of Mongolia U.Khurelsukh is visiting Gobisumber aimag. He met with civil servants of the aimag and instructed them to fully realize their responsibility and to reach out to every citizen, as well as to enlighten the citizens.
Administration of the aimag has introduced the implementation of projects and programs aimed at improving social and economic situations and good living of the citizens. MNT 12 billion was allocated to Gobisumber aimag from the state budget in 2019 and buildings of a school designed for 640, central hospital and kindergarten for 50 children are under construction. Average salary in the aimag is MNT 918 thousand which makes them the 4th highest in Mongolia. Moreover, Governor of the aimag G.Batsuuri emphasized that the unemployment rate is decreasing year by year.
Shivee Ovoo coal mine of Gobisumber aimag which is one of the largest coal mine in Mongolia extracts 1.7-1.9 million tons of coal annually and plays an important role in power supply of the central region of the country through its coal supply to Thermal Power Plant-4.
The Prime Minister will meet with teachers and students of Vocational Training and Production Center of the aimag.