Winter special events in Mongolia
The Mongol Messenger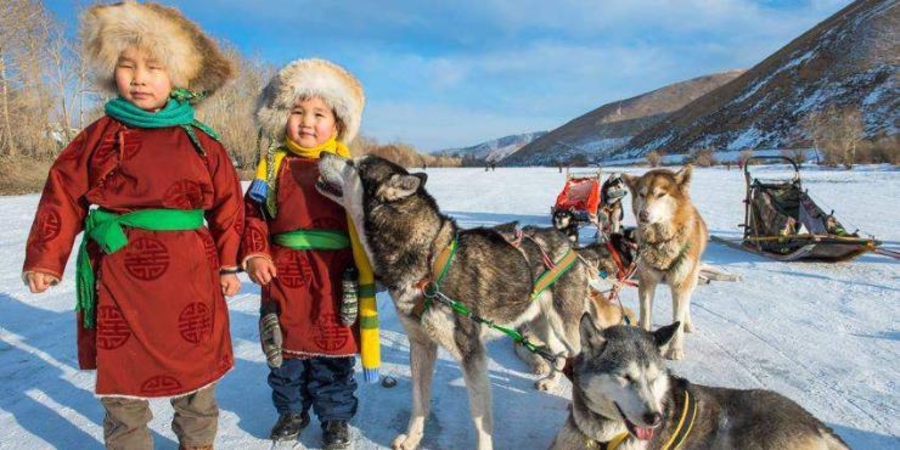 There is big opportunity for tourists coming to Mongolia in summer time to watch Mongolian Naadam Festival while travelling through beautiful places in the country. Whereas, number of interesting events that attract attention of the tourists are held here in winter as well. All the events cover a complex topic and aim to show unique cultural features of Mongolian people. Here are some special events to be held in Mongolia in winter.
'Blue Pearl' Ice Festival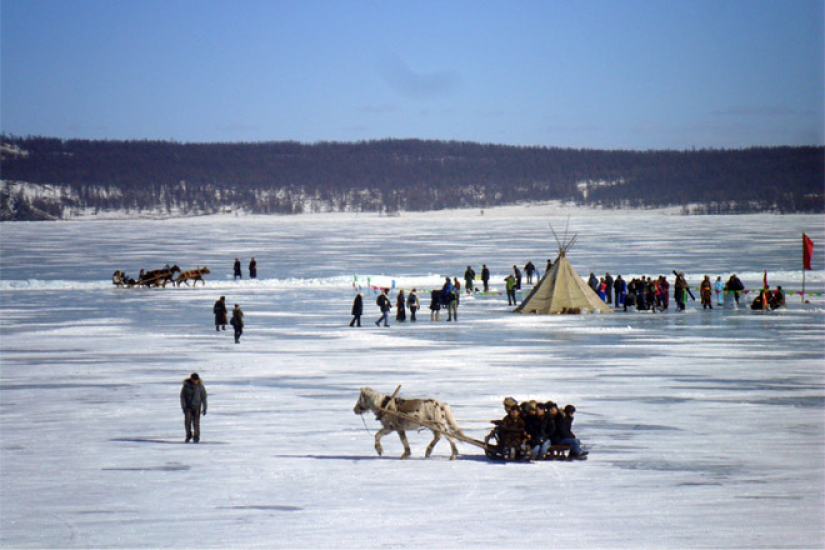 In aims of paying respect to the 'Mother Sea', boosting winter tourism, preserving Khuvsgul Lake and its surrounding areas as well as conserving its original landscape, the annual 'Blue Pearl' international ice festival is organized in Khuvsgul aimag.
One, who want to feel the beauty of pristine nature and to be acquainted with customs and traditions of reindeer herders, need to experience the 'Blue Pearl' ice festival.
The 'Blue Pearl' ice festival will be held on March 2-4. Various performances and competitions, such as horse and dog sleigh race, ice skate, ice archery and sumo wrestling on ice, are organized and it is included in exciting tour program of tourists. Many traditional games are played on the sidelines and this is an ideal venue for visitors to join in the fun and games with local people.
Eagle Festival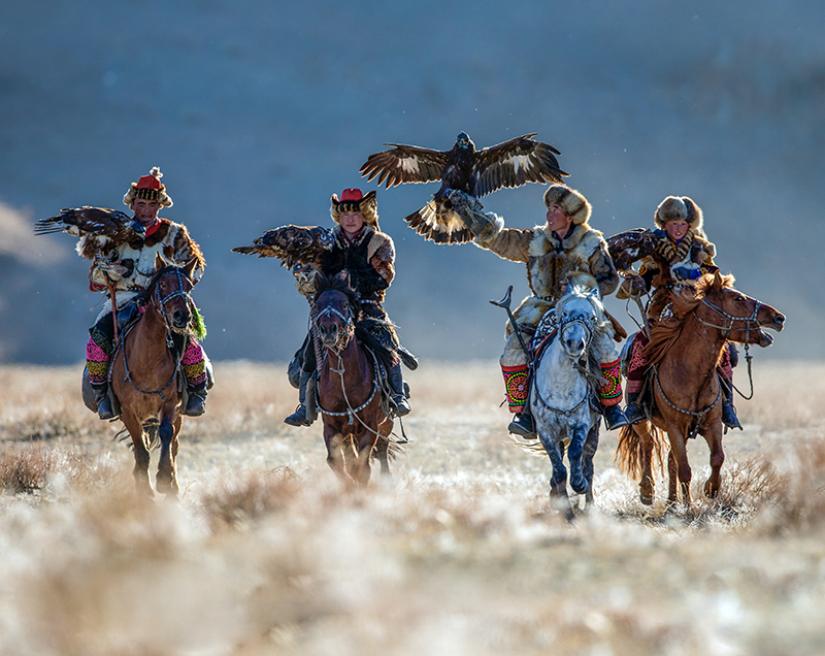 Eagle Festival, which contains Kazakh people's tradition of hunting with eagles and their unique custom, is one of the proud events that take place in Mongolia. The festival aims to develop winter tourism in Mongolia and promote nomads' traditional custom and cultural heritage to foreign and domestic citizens. The Eagle Festival 2020 will be taking place between March 4 and 5.
Two years ago, news about couragous little girl Aisholpan, who beat over 80 eagle hunters in the festival, has gone viral through world leading news agencies.
According to the calculation, more than 800 foreign and domestic tourists watch the festival every year. Some 100-eagle hunters from 10 soums annually take part in the festival.
Camel Festival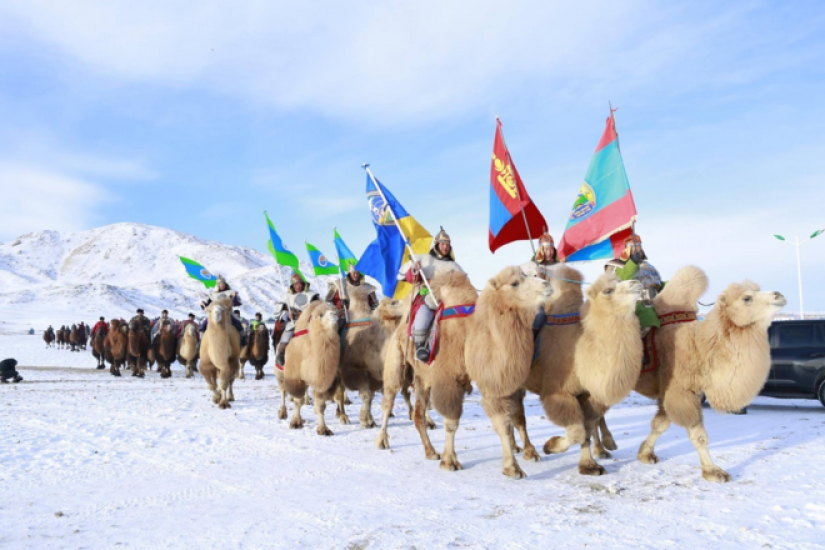 Camel is an indispensable part of life for nomadic herdsmen. A race of two-humped camels or Bactrian camels is held each year to promote the continued breeding of the Bactrian camel and to educate both Mongolian and foreigners on the importance of the camel in the Mongolian way of life. Camels and riders compete in a race, in camel polo tournaments and even in a camel 'beauty contest' where owners display the finest saddles and rigging for their camels.
The camel festival will be taking place in Umnugobi aimag on March 6-8. The festival has been expanded to 'Mongolian camel- 999' winter festival from two years ago and a race of 1000 two-humped camels or Bactrian camels has been registered in the Guinness World Records.
Moreover, it is available for visitors to travel through beautiful Mongolian Gobi, riding a Bactrian camel.
Ulaanbaatar Winter Festival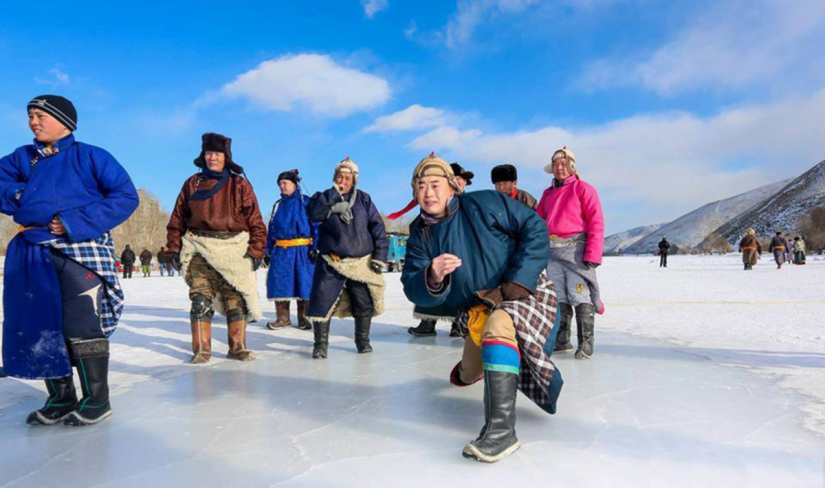 The Governor's Office of the Capital City traditionally hosts Ulaanbaatar Winter Festival in February of every year in partnership with Ulaanbaatar city Tourism Department. Scope of the festival has been broadened last year by adding numerous competitions for families and extreme sports performances in the program.
Aside from visiting mini zoo and attending events such as dog sleigh race, ice climbing, snowboard, snow rugby, ski, ice chess, anklebone shooting on ice, ice archery competition, the event provides opportunity to be served with Mongolian traditional cuisine and visit fairs of travel clothes, national attire and items.
The purposes of the festival are to promote beauty of the country's winter, its custom, tradition and unique nomadic culture. Number of tourists has been drastically increased thanks to organization of the festival.
'Mungulug shagshuurga' ice festival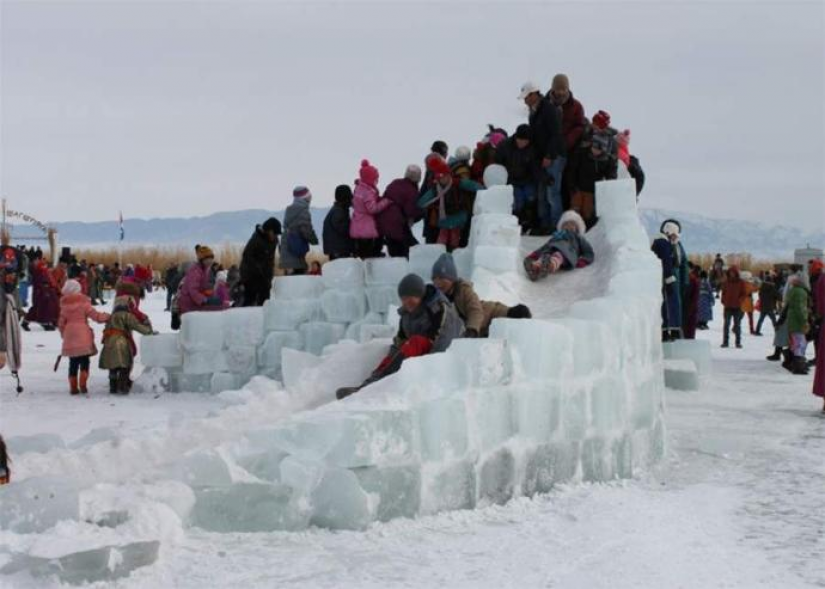 An ice festival is annually held in Khovd aimag, one of the most beautiful places in Mongolia, with aims to create tourism products that contain special feature of western Mongolian ethnicity, to make proud of the nature and national heritage, to develop winter tourism and public sports, to contribute to local economic development through increasing number of foreign and domestic tourists in Khovd aimag.
In the scope of the festival, various events that demonstrates special feature of western Mongolian ethnicity, will take place including Uriankhai ice archery competition, adults' sumo wrestling competition, dancing competition and camel race. Also contests to select couples who wore beautiful national ethnic costumes, children with deel and couples with good-looking horses and camels will be held.
Mongolian Lunar New Year
The Mongolian Lunar New Year, commonly known as Tsagaan Sar, is the biggest national and traditional holiday in Mongolia celebrated from the 13th century. The national holiday is celebrated on the first day of the lunar new year to put some cheer in the endless winter months and mark the beginning of spring. Tsagaan Sar allows all Mongolians to feel proud of their national heritage, culture, tradition, and custom. Tsagaan Sar also gives an opportunity to unite families and people, strengthen the family bond and enables people to get to know their family tree.
Tsagaan Sar will be celebrated between February 24 and February 26 this year.