Mongolian team takes 2nd place at world memory championships
Sports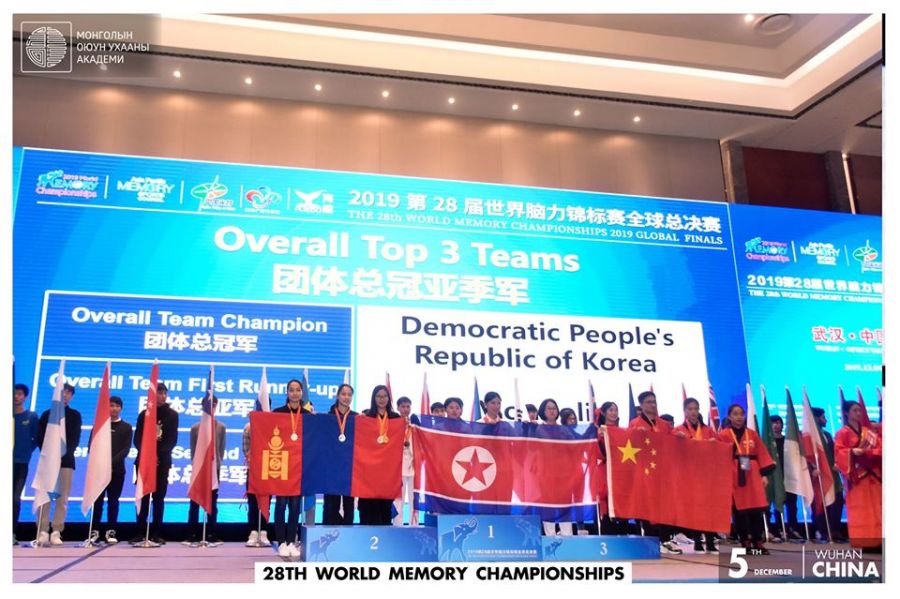 Ulaanbaatar/MONTSAME/. The 28th World Memory Championships 2019 was organized in Wuhan, China on December 3-8, attracting 520 athletes from 33 countries. Representing Mongolia, 16 athletes and trainers participated in the championships and won 20 medals in total; five gold, 8 silver and 7 bronze medals.
With their achievements, G.Enkhsaruul, S.Maral, S.Enkhbayasgalan and B.Ermuunbold qualified to receive 'International Master' title. Moreover, Sh.Naranbat, B.Jambalbayarnyam and A.Doljin were granted this title at their young age. International master G.Solongo qualified to receive 'Grand Master' title, which is granted up to five athletes a year.
In Mongolia, there are nine memory athletes who qualified for the highest title 'International Grand Master'. This time, this number has been up by U.Solongo,B.Lkhagvadorj and T.Tenuun.
According to the overall team scores, DPRK's team became an overall team champion. Mongolian team became a runner-up with 23392 scores, followed by Chinese team.