A.Bayartsetseg wins Best Actress award from international film festival
Art & Culture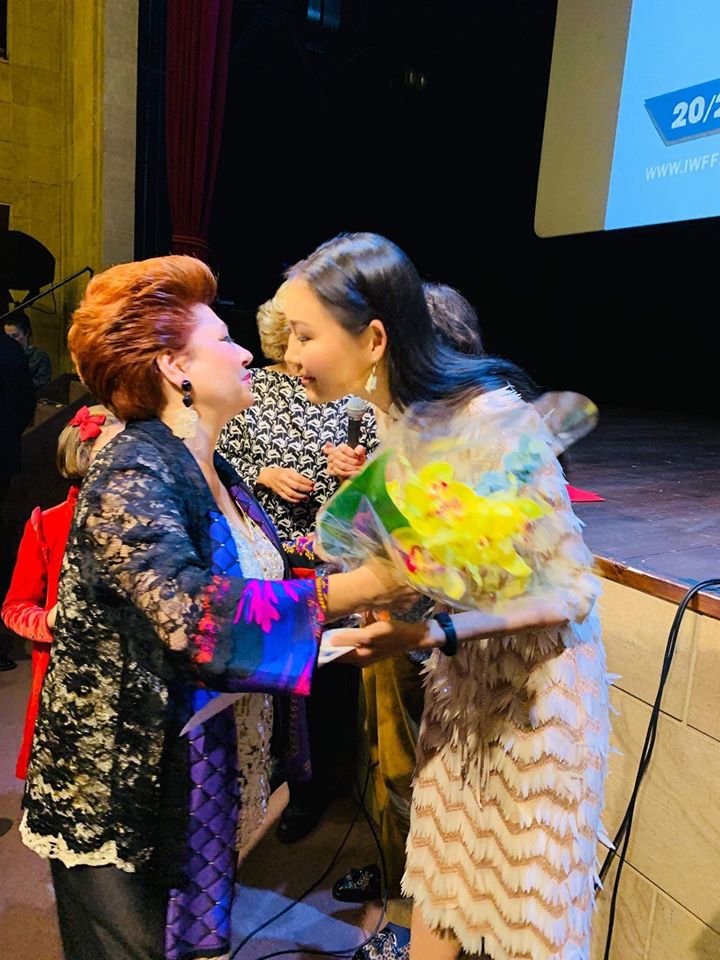 Ulaanbaatar /MONTSAME/. Actress A.Bayartsetseg has won the Best Actress award from the 41st edition of the 'Cinema e Donne' International Women's Film Festival 2019 that took place in Florence, Italy on November 20-24. She received the award for her role as the protagonist in the film, 'The Blue Destiny', adapted from the novel by State Laureate, author D.Norov. It is her first time playing the main role of a film.

In her award speech, she said, "It was one of the saddest moments of my life as I lost some of my loved ones back to back right before the filming. However, as the film took place around the great mountain named 'Eej Khairkhan' (Mother Mountain) of Gobi-Altai aimag--my parents and grandparents' birthplace, I was able to grow as a person as well as an actor. With the blessing of my country, and support from greatly experienced, talented, professional artists and actors, I was able to promote Mongolia with my role."
Directed by T.Altantuya, the film was premiered in 2019 with the main protagonists as A.Bayartsetseg and S.Bold-Erdene.