About 800 Chinese citizens deported
Society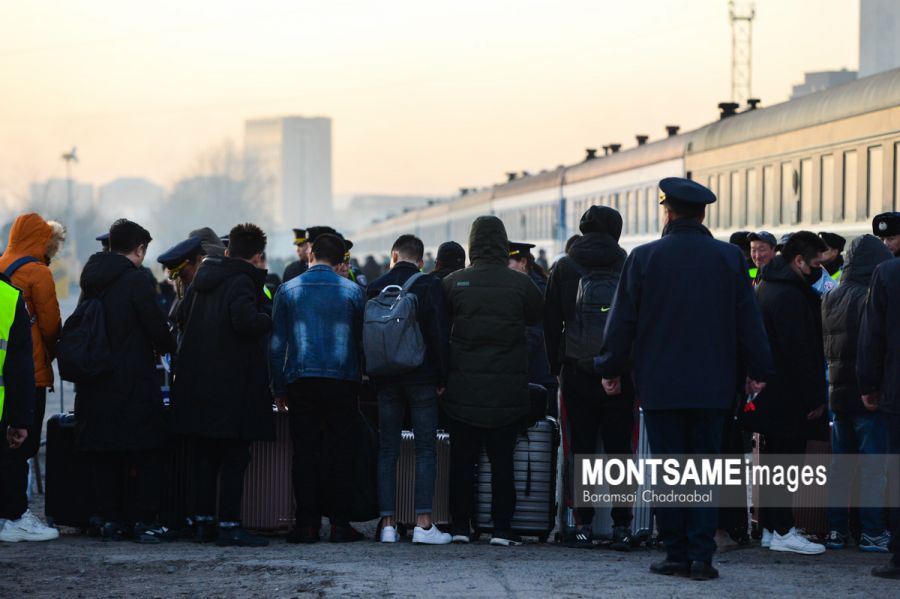 Ulaanbaatar /MONTSAME/. The Mongolia Immigration Agency has reported that about 800 Chinese citizens that worked in Mongolia despite entering with a 30-day tourist and business visa are being deported by special duty train.

On the night between October 29 and 30, a joint investigation conducted by the General Intelligence Agency, the National Police Agency and the Mongolia Immigration Agency has found the citizens doing activities that are outside of their purpose of arriving in Mongolia. Thus, as stated in Article 37.1.7 of the Law on the Legal Status of Foreign Nationals, the citizens are banned from entering the territory of Mongolia for three years, and being deported via the 'Zamiin-Uud' international port then handed to the side of the People's Republic of China.
Spokesperson of the National Police Agency B.Baatarkhuu reported that the police are working at high-level security in order to provide the safety of the Chinese citizens during their transport as well as potential risks. He said, "The train is scheduled at 8:45 pm. Of the total of 759 citizens that boarded the train, 103 citizens are women. The rest of the persons are currently under investigation for alleged cybercrimes."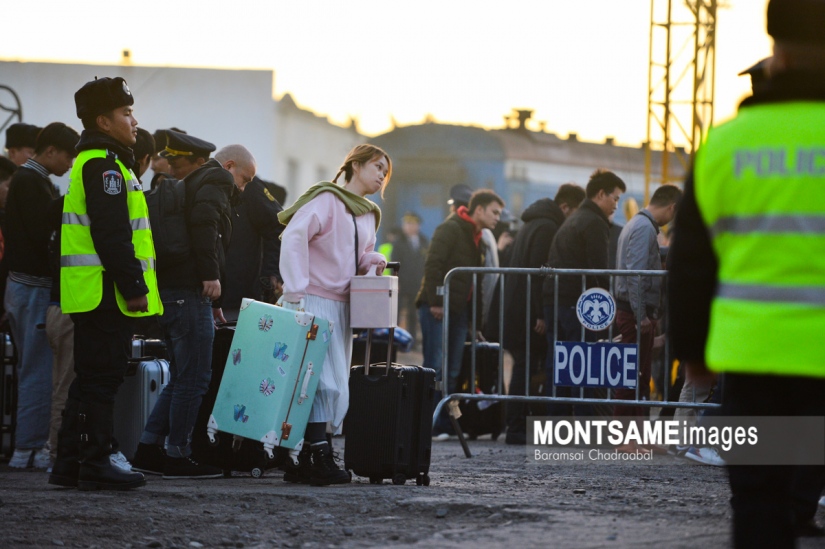 On October 30, Director of the General Intelligence Agency D.Gerel said, "We have been conducting an investigation on groups of citizens of the People's Republic of China that were working online from August. They are being investigated on the allegation that about 800 citizens that entered Mongolia with tourist visas in groups of 20-30 were involved in money laundering via online games and other methods," and Commissioner-General of the National Police Agency S.Baatarjav said, "During our investigation, it was revealed that the aforementioned citizens were using about 1,000 computers and about 10 thousand mobile sim cards. All of the citizens involved in the case aside from those who are suspected of being the organizers will be deported."
The Chinese citizens that were arrested were staying at five hotels in Ulaanbaatar until their deportation.