Book about Marco Polo's journey by Ramusio translated into Mongolian
Society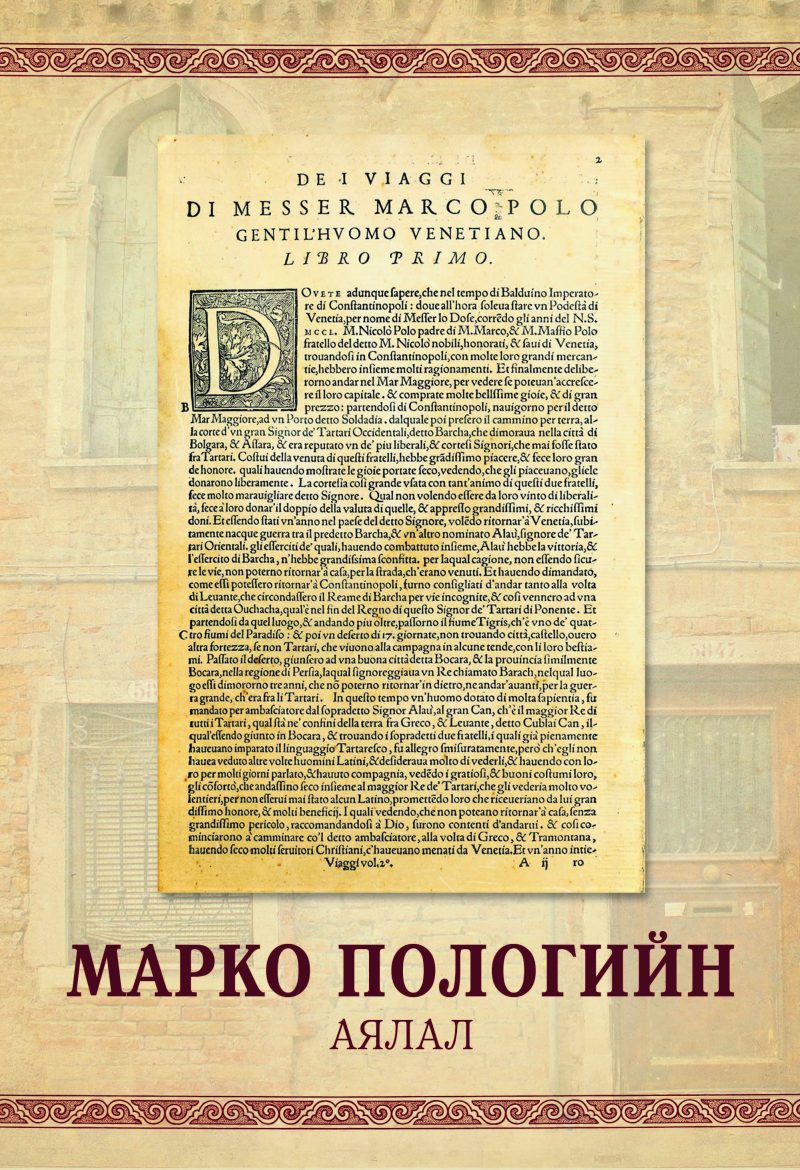 Ulaanbaatar /MONTSAME/. As part of 'Monumenta Mongolica' series published by Center for Mongol Studies of the National University of Mongolia (NUM), 'The Travels of Marco Polo' (version by Giovanni Battista Ramusio of 1559) book was translated into Mongolian language. The work containing collection of travel manuscripts by Marco Polo was translated from Italian language by Prof. Dr. Elisabetta Ragagnin and G.Bat-Uchral.

Teacher of the NUM Department of European Studies said "A book of Marco Polo's stories about his travels through Mongolia, which itself was in French language, was first translated into Mongolian from Russian language in 1987. Now, this publication provides a critical edition by Ramusio different from previous editions in a volume of compilation of a great number of manuscripts and travel narratives and holds various information that cannot be found in many different versions about Marco Polo and his journeys. It took us two years to complete the Mongolian translation.
Marco Polo, Italian explorer and writer who traveled along the Silk Road between 1271 and 1295, spent seventeen years in Khubilai Khaan's empire 1272-1289, writing about his experiences of his travels through Asia, keeping records of livelihoods, behaviors and religious beliefs of people he met.