Deputy Agriculture Minister attends Rural Development and Food Security Forum 2019
Economy
|
Agriculture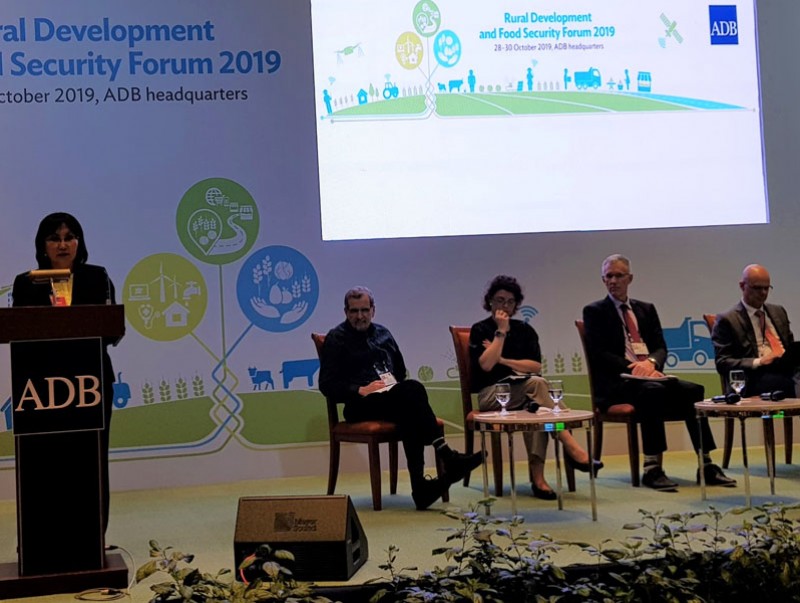 Ulaanbaatar /MONTSAME/. Deputy Minister of Food, Agriculture, and Light Industry J.Saule attended the 'Rural Development and Food Security Forum 2019' that took place in Manila, Philippines on October 28-30. Co-organized by international organizations, such as the Asian Development Bank, Food and Agricultural Organization of the United Nations, World Bank, International Atomic Energy Agency, International Food Policy Research Institute, International Fund for Agricultural Development, and the World Food Programme, the forum was attended by delegates of over 30 countries.

Discussions on pressing issues in the development of the food and agriculture sector as well as rural development in developing countries of Asia, challenges such as global warming, climate change, harvest loss, food shortage, nutritional deficiency, increase in food prices, and differences between urban and rural areas, and ways to overcome them, and possible solutions were held at the forum.
The participants highlighted the importance of partnership between countries and international organizations, introducing new technology in the agricultural sector, and active participation of scientific and research institutes in the implementation of the Sustainable Development Goals 2030.