Results of Mongolia-Sweden joint research unveiled
Society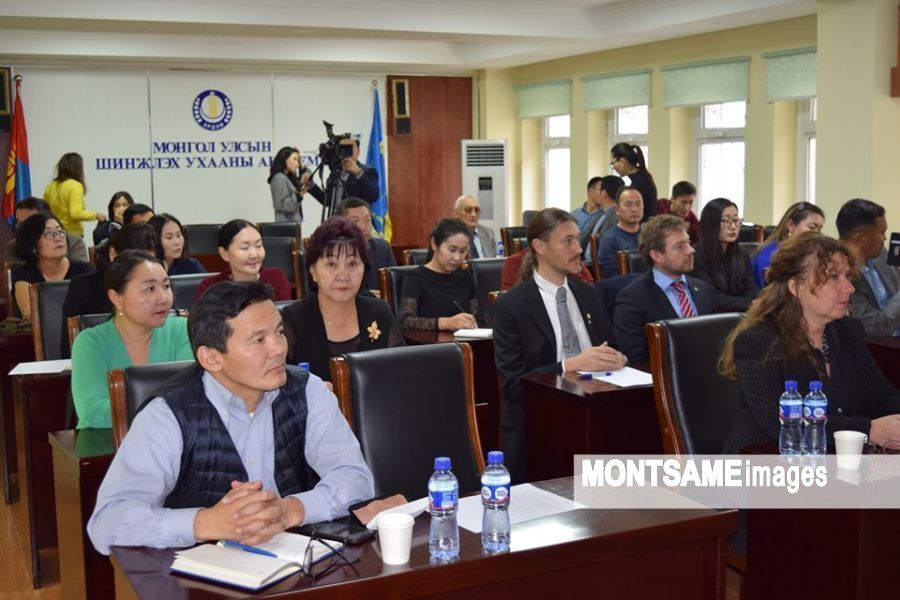 Ulaanbaatar /MONTSAME/ The 55th anniversary of the establishment of diplomatic relations between Mongolia and the Kingdom of Sweden is being marked in Ulaanbaatar on October 28-31.
On October 29, results of a research conducted jointly by the Institute of Paleontology and Geology of the Mongolian Academy of Sciences (MAS) and the Swedish Museum of Natural History under a four-year joint project were presented.
According to the joint research agreement established between the two organizations in 2017, expeditions took place at fossil sites in Gobi-Altai aimag's Jargalan, Taishir, Sharga, and Bayan Uul soums and Khasagt Mountains in 2017 and 2018, and bank of Eg River in Alag-Erdene soum of Khuvsgul aimag, Khatgal town, shore of Lake Khuvsgul, and around Khesen River this year.
Researcher of the MAS Institute of Paleontology and Geology G.Altanshagai said the research focused on precambrian and Cambrian sedimentary rocks, studying sedimentary rocks dating back 660-542 million years. The precambrian and Cambrian boundary of Mongolia was studied in order to specify the age through small shelly fauna remains and isotopic analysis and determine the habitats of the earliest known life forms and the climate of that time."
Moreover, Director of Department of Paleobiology of the Swedish Museum of Natural History, Prof Dr. Vivi Vajda noted, "Mongolia is rich in paleontological findings. The cooperation between Mongolian and Swedish scientists is scientifically of great value as a lot of terrestrial fossils are found in Mongolia while aquatic fossils are discovered in larger quantity than terrestrial fossils in Sweden. Thus, I am sure that a detailed study of the expeditions' finds in Sweden will show substantial results"
Under the joint project, two Mongolian researchers worked at the Swedish Museum of Natural History for two months with all expenses covered by the Swedish side, learning to analyze their materials with advanced technology.