'Mongolian Noble Fibre' certification mark - proof of sustainable cashmere introduced
Environment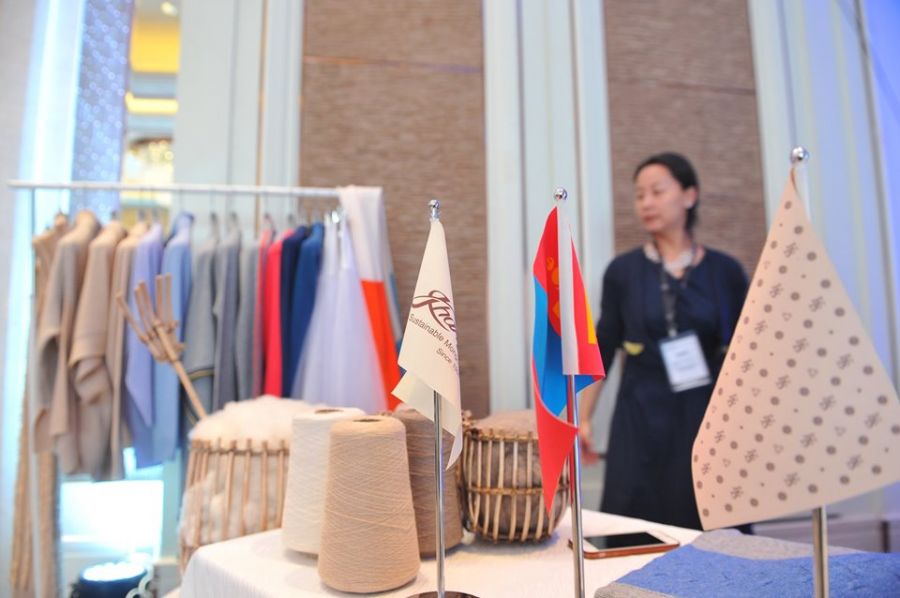 Ulaanbaatar /MONTSAME/. Ministry of Food, Agriculture and Light Industry of Mongolia, Asian Development Bank Mongolia (ADB) and Mongolian Wool and Cashmere Association jointly organized a 'Mongolian Noble Fiber' international high-level forum on October 24.
The forum, held in Shangri-La Hotel in Ulaanbaatar, is co-sponsored by ADB's Agriculture and Rural Development Project and Japan Fund for Poverty Reduction (JFPR)-funded Supporting Agriculture Value Chain Technical Assistance. The projects are aimed at developing and promoting Mongolian brands for export-oriented products.
Today, representatives of global brands, consumers, foreign embassies in Ulaanbaatar, domestic producers, governmental and nongovernmental organizations, international projects took part in the event to discuss the issues regarding the cashmere and wool industry of Mongolia.
Thanks to 'Cashmere' program approved by the Government of Mongolia, 1570 new work places have been created, increasing the production capacity by 30 percent and sales volume by 27 percent. There are more than 300 entities are engaged in wool and cashmere production of Mongolia, most of them are exporting their end products with total annual sales reaching MNT 1.3 trillion. One of the outcomes of the 'Cashmere' program is a cashmere quality certification mark 'Mongolian Noble Fibre', which was introduced at the event.
The Mongolian Noble Fibre certification mark was created to serve an important role in promoting Mongolian cashmere, yak fibre, and wool to the world, and creating a national brand by developing its competitiveness through certifying its quality. It certifies that product is made with 100% high quality wool and cashmere sourced from Mongolia, meets Mongolian and international ISO standards for textiles and woven products, fully complies with quality standards in manufacturing and is manufactured with environmentally-friendly technology.
At today's international forum, three Mongolian companies 'Gobi', 'Jinst Murun' and 'Khanbogd' received the certification mark, satisfying the aforementioned criteria. Moreover, herders from Khuvsgul aimag came to the event to share their experiences on cashmere and wool production process and issues concerning herding communities and pastureland protection.
According to officials at the event, the ADB and JFPR projects are helping the government register the 'Mongolian Noble Fiber' certification mark with national intellectual property offices of selected countries that are potential buyers of the Mongolian animal fiber products.
With a view to support the Government of Mongolia's efforts to diversify the economy, the ADB has been fostering value-added activities of the country's wool and cashmere, dairy and meat products since 2009. Since then, ADB provided a grant project of $14.72 million, technical assistance projects of $4 million in total, and a loan project of $50 million as additional financing.