Cabinet meeting news in brief
Society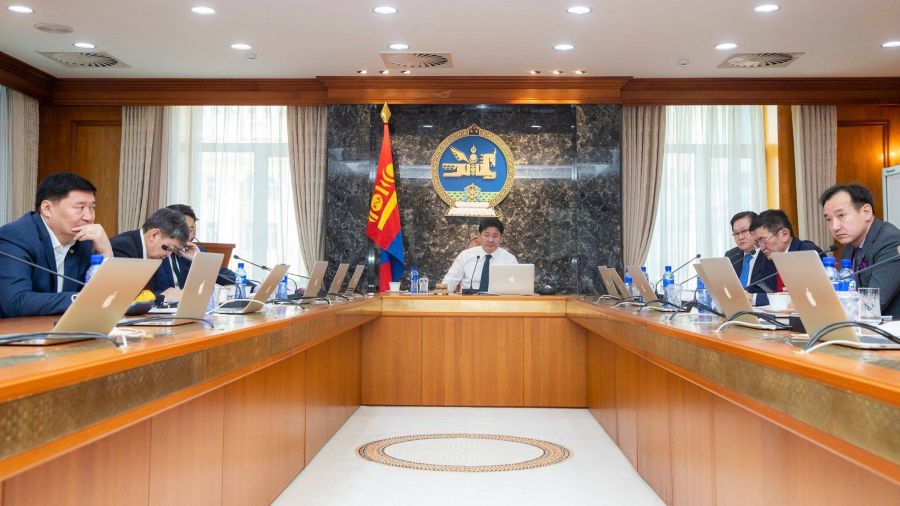 Ulaanbaatar /MONTSAME/ At its regular meeting on October 23, the Cabinet made the following decisions.
- Minister B.Enkh-Amgalan was authorized to sign Intergovernmental Agreement between Mongolia and the Kyrgyz Republic on Cooperation in Health and Pharmaceutical Sector.
- An Intergovernmental Commission Meeting on Trade, Economic, Scientific, Technical and Cultural Cooperation will take place in Bishkek city of the Kyrgyz Republic on October 29-31. The meeting aims to expand mutually trusted friendly ties, intensify cooperation in trade, economy and other sectors as well as to promote mutually beneficial cooperation.
- The Cabinet resolved to submit a draft law to the Parliament on amendments to the Law on Trademarks and Geographical Indications and a revised bill on the Patent Law and other related bills.
- The Cabinet will submit a revised bill on the Law on Copyright and Related Rights. There is a necessity to upgrade coordination of copyrights and related rights, make legal coordination clear on contents in online and other communications networks, broadcast, multi-channel transmitter, music, audio and video contents and define special condition that does not require copyright permission.
- The Cabinet considered it proper to submit a draft law to the Parliament on ratifying an agreement between Mongolia and the Socialist Republic Vietnam on Mutual Transfer of Criminals. Mongolia has established agreements related to Mutual Transfer of Criminals with 18 countries.
- The Cabinet made a decision to submit a draft law on ratifying an agreement between Mongolia and the Macao Special Administrative Region of the People's Republic of China on Mutually Rendering Legal Assistance on Criminal Cases. As of 2019, 12 Mongolian citizens are being sentenced in Macao. In 2018, 127 citizens of Macao and 175 Mongolian citizens mutually traveled.
- Over 96 percent of complaints, petitions and requests made by citizens addressing to the Prime Minister, Deputy PM, Chief of the Cabinet Secretariat, state central administrative organizations, local state administrative organizations and officials were resolved punctually in the 3rd quarter of 2019.
-A total of 6014 people expressed their complaints and petitions, of which 5776 have been resolved. Ministers, heads of agencies, governors of the capital city and provinces were assigned to give response to petitions and requests punctually and provide state services promptly.