Special train for people with disabilities brought into permanent service
Society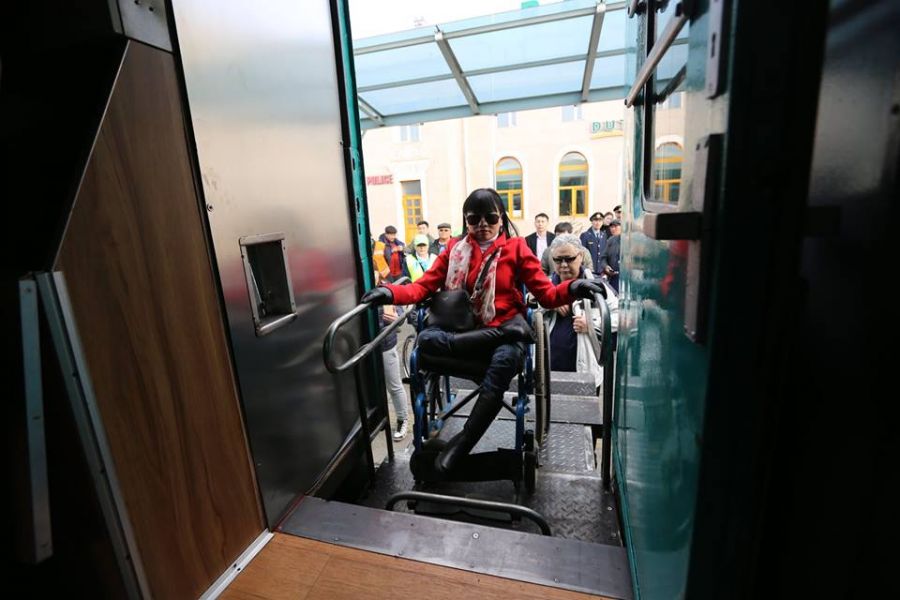 Ulaanbaatar/MONTSAME/. Ulaanbaatar Railway JVC started serving with a special train for people with disabilities every Monday from Ulaanbaatar to Erdenet.

In addition, it runs from Ulaanbaatar to Darkhan every Wednesday and Saturday as well as to Zamyn-Uud every Thursday according to permanent schedules.
Special equipped train was created by UBTZ engineers and technical workers in 2016. Since then, the train was first connected to a train No:268 of Ulaanbaatar-Choir-Sainshand route for a pilot service. As requested by passengers, the special train is now officially in permanent service.