NordArt's artworks by Mongolian artists put on display
Art & Culture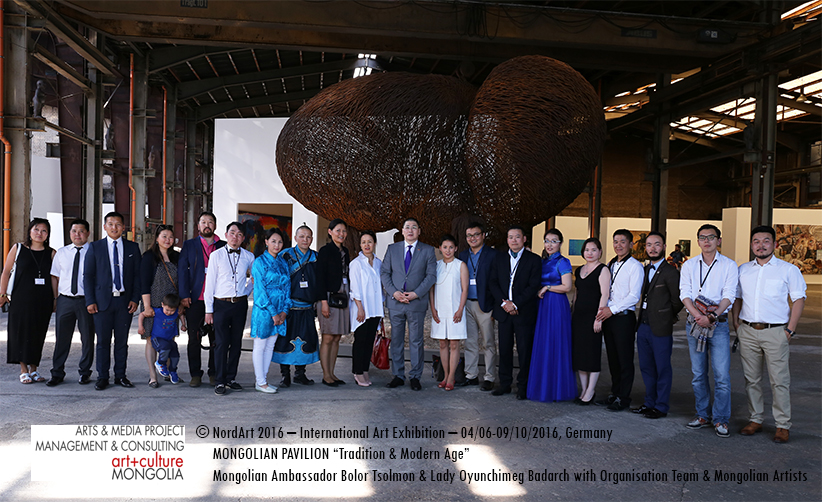 Ulaanbaatar /MONTSAME/. An exhibition of all the artworks that were presented at the NordArt international art exhibition between 2015 and 2019 is currently taking place at the MN17 Art Gallery in Ulaanbaatar, Mongolia. The exhibition is to be available until September 24 and between October 8 and 30.

Artworks and sculptures of a total of 60 artists are being put on display in two stages, with one group consisting of well-known artists, such as State Prize Laureate, People's Artist Do.Bold, State Prize Laureate L.Gankhuyag, State Prize Laureate S.Sarantsatsralt, and State Honored Cultural Figure Ya.Oyunchimeg, and the latter consisting of up-and-coming, young artists.

With the establishment of partnership with NordArt in 2014, Mongolia was selected as the featured country in 2015. Since then, sculptor A.Ochirbold won the NordArt Public Choice Award for his 5-meter high steel sculpture, 'Man is not an abundance on earth', in 2015, and a total of 40 artists' works were put on display in 2016 and 2019.