Workshop for art experts takes place
Art & Culture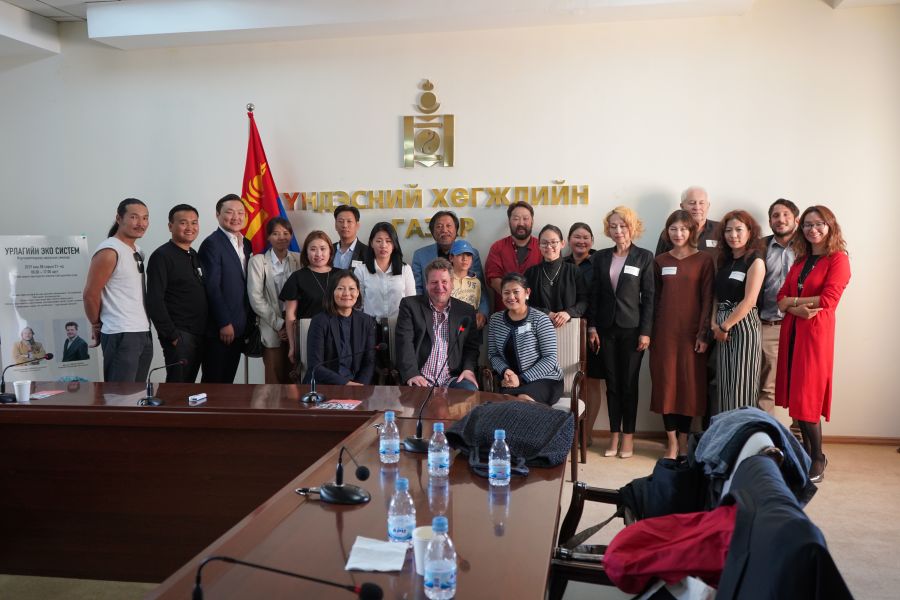 Ulaanbaatar /MONTSAME/ Renowned German art historians Prof. Dr. Raimund Stecker and Dr. Gregor Jansen arrived in Ulaanbaatar at the invitation of the Cultural Envoy of Mongolia, Oyuntuya Oyunjargal and the Arts and Media Project Management and Consulting NGO to conduct workshop for national professionals of art sector.

The workshop is being organized with the support from the Government implementing agency Culture and Arts Authority of Mongolia and Mongolian National Modern Art Gallery for two days August 21-22.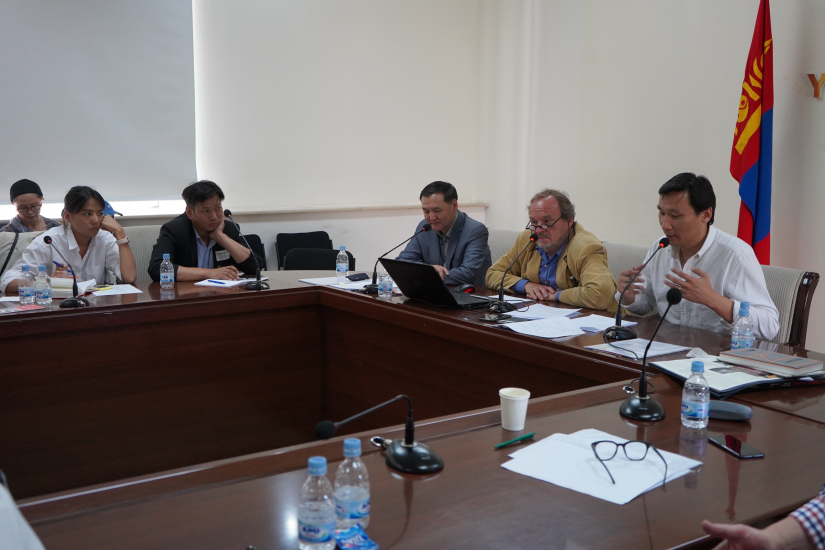 Dr. Raimund Stecker

On the first day of the event, a workshop titled 'Arts' Eco System' for professionals including cultural managers, art historians, curators and artists was held at the Culture and Arts Authority office. The workshop covered topics such as institutional management of art, audience development, organization of international exhibition, international cooperation, contemporary art, importance and development of art criticism and curatorship. Vice president and professor of University of Fine Arts Essen (HBK Essen), Dr. Raimund Stecker conducted two workshops and discussions on the topics 'On which basic assumptions is art based in Germany' and on the works of Markus Lűpertz and Gerhard Richter. Director of Kunsthalle Düsseldorf Dr. Gregor Jansen also hosted workshops on the management of art institution and international cooperation on the example of Kunsthalle Dűsseldorf exhibition hall in Germany.
On his first impression about national artists, Dr. Gregor Jansen said "I have seen only the works of Mongolian artists who studied in Germany and was impressed by the colors. The works were so colorful, full of energy and had more deep, maybe closer or symbolic view of reality. I hope that the workshop will be a fruitful collaboration in the future."
Prof. Dr. Raimund Stecker also shared his views on national artists and the influence of socialist realism. "From the works I have seen at the local art fair, I would say that some works were folkloristic and some of them were incredibly deep founded in a certain way of thinking. It was interesting to find works by such 'unalienated' artists. I think that being unalienated, figuring out your roots and doing whatever you want and not what others want is the fundamental question in the arts. Everybody needs a certain root and the socialist realism is part of your history and identity. And the only chance to be emancipated is to have a certain knowledge about it and not to ignore it. I want to tell everybody that with all the influences you have, try to find your own unique and individual way."
The workshop will continue today at the Mongolian National Art Gallery with lectures and panel discussions under the theme 'Encountering city-Contemporary art: German and Mongolian perspective', covering the topics about contemporary art, art and artist development, creative cities and urban development, creative clusters, art institutional policy, economic and museum values. In addition to Prof. Dr. Raimund Stecker's lecture 'Post-war art movements: The German perspective' and Dr. Gregor Jansen's lecture about Joseph Beuys and Nam June Paik, national architect and urban planner S.Amgalan will deliver a presentation on urban transformation and street art in Ulaanbaatar.